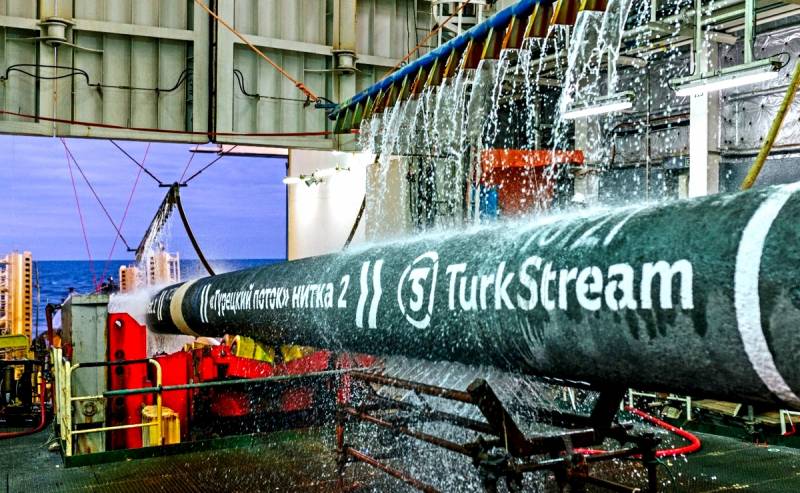 Bulgaria was able to knock out a huge gas discount of 40% from Gazprom. It is very symbolic that Sofia was able to defeat Moscow by March 3, the 142nd anniversary of the liberation of the Bulgarians from Turkish rule.
What explains this attraction of unprecedented generosity, and who is next to our "little brothers" to receive super discounts?
The volume of the gas market in Bulgaria is estimated at 3 billion cubic meters per year. The country receives almost all of this gas from Russia. However, last year Sofia made a small sensation, saying that she intends to diversify sources of supply, leaving only 50% to Gazprom. And now we are dealing with the results of this strategic decision. The Ministry of Energy of Bulgaria explained:
As for natural gas, our country will continue to diversify its sources and routes for the country. Bulgaria and the United States have a wide field of cooperation in the field of liquefied natural gas (LNG).
In order to receive LNG, Bulgartransgaz acquired 20% in a project to build an LNG terminal in the Greek Alexandroupolis. Sofia also created an interconnector with neighboring Greece, which will allow it to purchase annually about half a billion cubic meters of liquefied natural gas. This is 1/6 of the total consumption.
In addition to the United States, Bulgaria will now be able to rely on Azerbaijani gas, which will come through the TAP and TANAP systems. This is an additional 1 billion cubic meters per year. A total of 1,5 billion is already being released, that is, exactly half of the volume of the domestic market, which Gazprom will lose.
The management of the company reassures that the loss is small: Moscow alone consumes as much as the whole of Bulgaria. But this is far from all the problems of the gas monopolist. The remaining 50% of the market will fall in price by 40%. In part, Gazprom itself is to blame.
At first
threatening Ukraine with a "gas war", the state corporation pumped a record amount of "blue fuel" into European underground gas storage facilities. As a result, the contract was signed, and an excess of natural gas was formed in the EU.
Secondly
, an abnormally warm winter played a role, which led to a decrease in fuel consumption.
Thirdly
, Chinese coronavirus, which negatively affected
the economy
Asia-Pacific, reducing demand for LNG in Asia.
As a result, gas prices in Europe are breaking price records: on spot markets, they fell below $ 100 per thousand cubic meters. Taking advantage of the moment, our Bulgarian partners pressed Gazprom so that the price pegging would go not to oil, but to European gas hubs. Now Bulgaria will reduce the cost of gas for its consumers from 22 euros to 14 euros per MWh, with which they can be congratulated.
Why did Gazprom go towards Sofia? It's clear, because we are great friends, but the Bulgar Stream still can't finish building the "Turkish Stream". Losing half of the market and in the cost of gas, the monopolist intends to at least get a transit pipe to Europe as soon as possible.