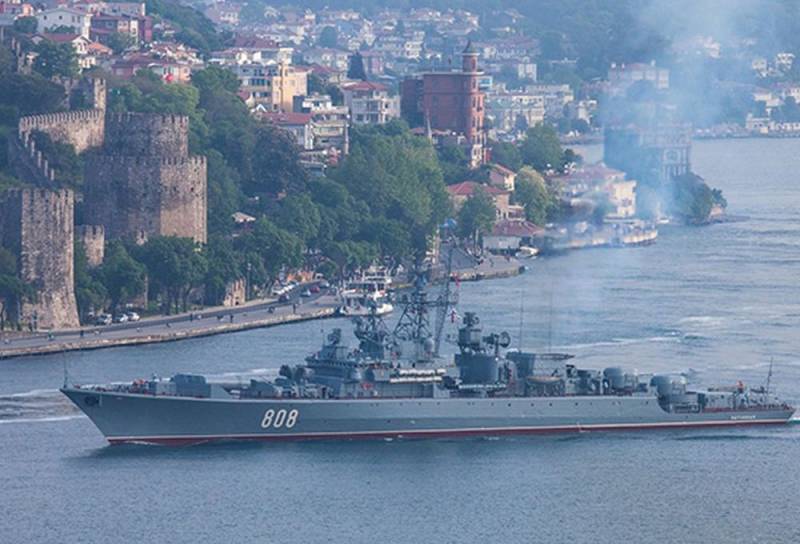 March 2, 2020 units of the Russian military police
entered
to the Syrian city of Sarakib (Idlib province) freed from militants. After that, many suggested that the Turks would not shoot at the city where the Russian military was located, and the Syrians would be able to calmly keep this strategic settlement through which the M-4 and M-5 routes pass. However, on March 3, 2020, Turkish artillery struck in the area of ​​Sarakib. The next day, the Turks again bombarded the city.
It should be recalled that on March 5, 2020, Turkish President Recep Tayyip Erdogan should pay a visit to Russia. On this day in Moscow, his talks with Russian leader Vladimir Putin are due to take place.
At the same time, Reuters reports, citing monitoring of shipping in the Bosphorus Strait and aviation monitoring data, that Russia has seriously strengthened its military presence in Syria. According to the agency, Moscow began to intensively increase its sea and air supplies to Damascus on February 28, 2020. That is, this process began immediately after the Syrian Arab Army (SAA) struck the Turkish military convoy in Idlib province. As a result, 36 Turkish soldiers died and more than 30 were injured of varying severity. After that, martial law was declared in Turkey, and the local parliament even wanted to "declare war on the Assad regime."
This incident aroused concern in Moscow that Turkey could close the Bosphorus to Russian warships and prevent Russian military transport aircraft from using Turkish airspace
- Reuters believes.
It should be added that on February 27, 2020 the "barmalei" are jihadists and "moderate" terrorists with the support of the Turkish army
have taken
attempted large-scale offensive against the Syrian Arab Army (SAA). Currently, the front line in the Idlib "de-escalation" zone has stabilized.