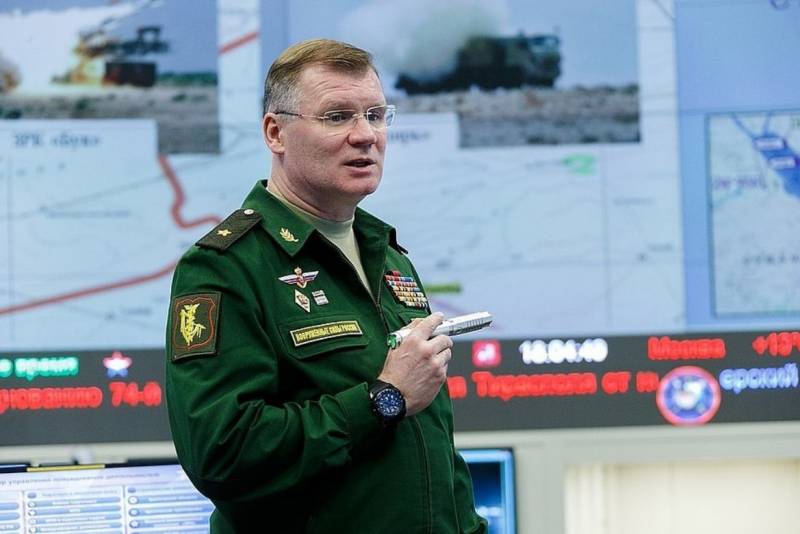 During a briefing held by the Russian Defense Ministry for media representatives, an official spokesman for the department, Major General Igor Konashenkov, spoke about the situation in the Syrian province of Idlib, where government forces are fighting fiercely with pro-Turkish militants.
The general told reporters that the observation posts of the Turkish army in the Idlib de-escalation zone in Syria initially, in violation of the agreements, were created in the fortified areas of the militants and "actually merged with them."
He also recalled that according to the Sochi agreements, Turkey has committed itself to push the militants and their heavy weapons 15-20 kilometers from the de-escalation zone in Idlib.
However, over 18 months in the Turkish zone of responsibility, the UN-recognized terrorist groups "Hayyat Tahrir al-Sham" * (one of the names Jebhat al-Nusra *), the Islamic Party of Turkestan * and Khurras ad-Din * became the dominant groups in the Turkish zone of responsibility * .
At the same time, according to Konashenkov, there was a fusion of fortified terrorist areas with Turkish observation posts deployed by agreement, which, according to the agreements, were supposed to be near the borders of the de-escalation zone.
In the light of this message, it becomes clear that the Turkish leadership, placing their soldiers in the fortified areas of the militants, exposed them to the blow of the Syrian army.
* -terrorist organizations banned in Russia