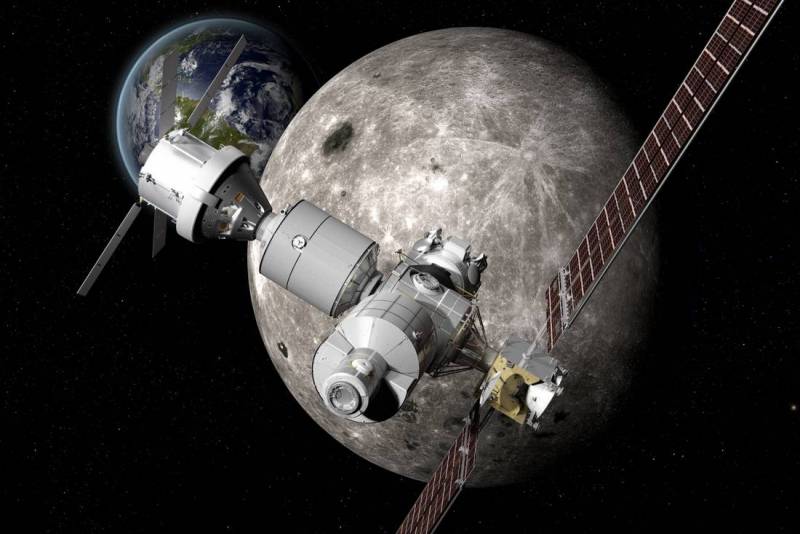 The creation of a near-moon station at an altitude of about 10 thousand km from the surface of our natural satellite will reduce the risks of expeditions in general and allow astronauts to be on the lunar surface for up to 30 days. This was reported to the TASS agency by the Director General of RSC Energia Nikolai Sevastyanov.
According to the functionary, flights on a spaceship with access to a lunar orbit up to 200 km high and smooth descent to the satellite's surface by means of a landing module will allow missions lasting no more than 3 days. In turn, the presence of a near-moon station, where additional resources can be delivered, opens up prospects for more extensive work by astronauts-cosmonauts as part of longer missions.
The descent to the surface of our natural satellite and return to the station is supposed to be carried out using the lunar takeoff and landing complex, the development of which is precisely what RSC Energia is engaged in. At the same time, the corporation emphasized that the future HDLP may include a reusable module for delivering goods and landing astronauts on the lunar surface.
According to Sevastyanov, the creation of the aforementioned station and partially reusable "elevator" will greatly simplify and reduce the cost of lunar missions. So, the astronauts will be able to fly to the near-moon complex and land on the satellite's surface to carry out the necessary research and work. Then climb back to the station with the help of the same distillery and return to Earth on the ship "Eagle".