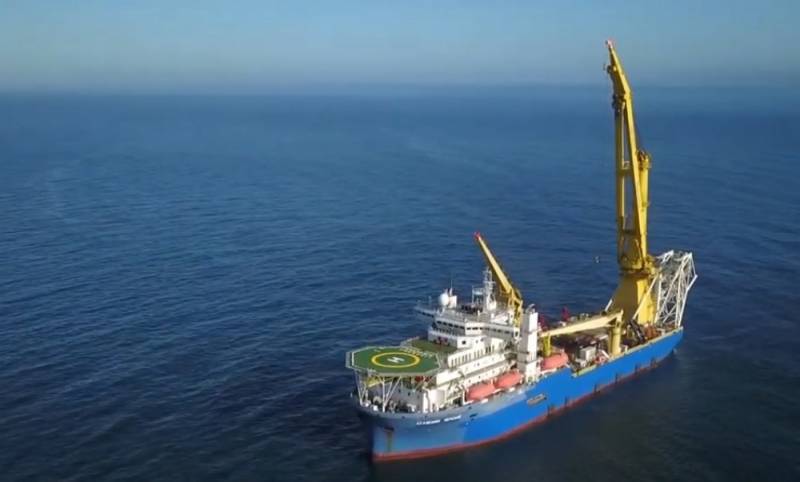 The Russian pipe-laying vessel Akademik Cherskiy, with the help of which it is hoped to complete the construction of the Nord Stream 2 gas pipeline, avoiding unnecessary stops, is heading towards the Baltic.
The vessel non-stop proceeded past the ports of Sri Lanka and, according to the Vesselfinder ship monitoring service, without slowing down, it should go to the Egyptian port of Suez.
Recall that the "Academician Chersky" began his journey from Nakhodka in early February and, having passed Singapore ports in the last decade, headed towards Sri Lanka.
Arrival of the Russian pipe layer in Suez is tentatively expected on March 25.
Such a schedule of Academician Chersky's movement is fully justified: Ukraine and the USA do not hide their intentions to "bury" Nord Stream-2.
According to the head of the Ukrainian company Naftogaz Andrey Kobolev, "the game is not over yet."
According to him, the Ukrainian side is now discussing with the Americans how to stop the construction of a gas pipeline from Russia to Europe.
We are currently discussing, including here in the District of Columbia, how to ensure that this project is dead.
- quotes his words
TASS
.
The head of the Ukrainian company believes that the most effective way to do this is through US sanctions.