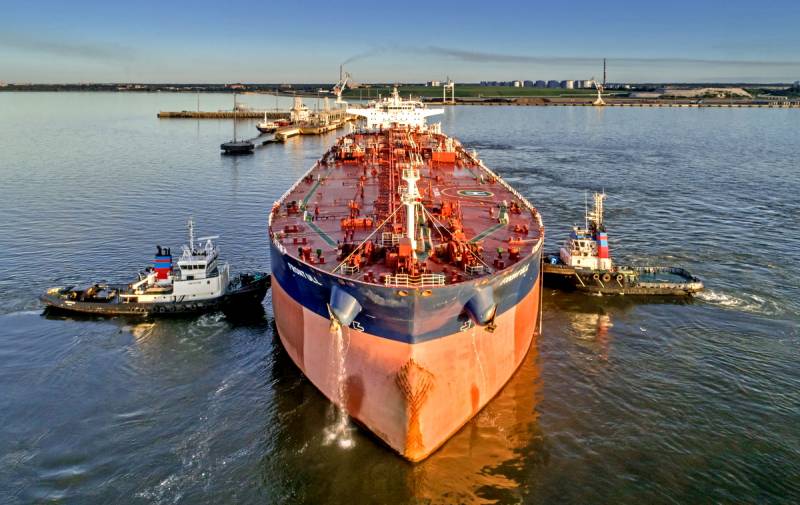 Minsk is starting to turn more and more actively to the West. Instead of the allies in the EAEU of Russia and Kazakhstan, Belarus now focuses on Europe, the United States and Ukraine with Azerbaijan. The "oil issue" ruined everything.
Considering that the Kremlin is using the valve on the pipeline as an instrument of political pressure, President Lukashenko set a strategic goal to diversify the supply of "black gold" so as not to depend on Russia anymore. What will come of Alexander Grigoryevich?
Russia should supply 24 million tons of oil a year to Belarus, but actually Minsk chooses only 18. Some of the raw materials are used for domestic needs, the rest is processed at oil refineries and exported to Europe. Due to disagreement with the terms of the Moscow tax maneuver in the Russian oil industry, President Lukashenko is demanding compensation for his losses. The Kremlin agreed to partially do this, but so far, large domestic oil companies, with rare exceptions, have not delivered their products to Belarus.
According to the latest data, Belarusian exports to the European Union in January fell by half compared to last year. Minsk, which has contracts for the supply of oil and oil products, is frantically looking for other suppliers. As an alternative to Russia, Azerbaijan, Kazakhstan, the USA, Saudi Arabia and the UAE were called. It is very curious to see how Minsk's relations with these countries are developing.
East
The position of the Russian leadership is clear: Moscow expects Minsk to fulfill the agreements on
economic
integration within the Union State. Until this is done, Belarus should not count on "allied discounts". President Lukashenko cannot completely refuse deliveries from Russia, but he is ready to radically reduce the degree of dependence. Alexander Grigoryevich called different numbers: then 30-40% of the total, then 40-50%, which is closer to reality.
Not very well with Belarus and with its partner in the EAEU, Kazakhstan. For some reason, our mutual friends from Nur-Sultan are not eager to supply oil to Minsk at a discount. The Kazakh authorities agree to sell raw materials to Belarusians, but only with an export duty, since they rightly fear "the flow of their oil into the European Union." Kazakhstan is ready for deliveries to Belarus only if there are some guarantees that there will be no subsequent re-export.
West
Western countries, on the contrary, are interested in selling their raw materials to Minsk, since there are no discounts at all. So, a trial batch of Norwegian oil has already been purchased and goes to Belarus through Lithuania.
Poland is currently looking for technical opportunities to reconfigure part of the Druzhba pipeline in order to start reverse supplies of American oil through its port of Gdansk. In Warsaw, they said:
We in Poland are interested in helping Belarus with oil supplies, if necessary, if possible.
In addition, oil from the United States is looking for additional ways to Belarus. As you know, Minsk is forced to transport raw materials by rail through Lithuania, which seriously makes it more expensive. But now everything can change, as the Belarusian authorities intend to build an additional jumper to the pipeline in the direction of the Baltic. President Lukashenko is threatening to do so at an accelerated pace and is counting on US financial assistance, which is ready to allocate $ 1 billion for infrastructure projects:
Somewhere we need a couple of jumpers, which the government expects to build as much as three years. It will not be this. One and a half to two years, no more! And we ourselves will find $ 100-120 million for these jumpers.
It is worth adding that somewhere around 1 million tons of oil per year will soon go through Ukraine from Azerbaijan via the Odessa-Brody pipeline. In general, in the next couple of years, the picture may change radically, and not in favor of Russia, which will lose at least half of the Belarusian oil market. Accordingly, the influence on Minsk from Europe and the USA, which are so worried about the sovereignty of Belarus, will sharply increase.
It turns out that the West is closer to President Lukashenko in every sense than the East.