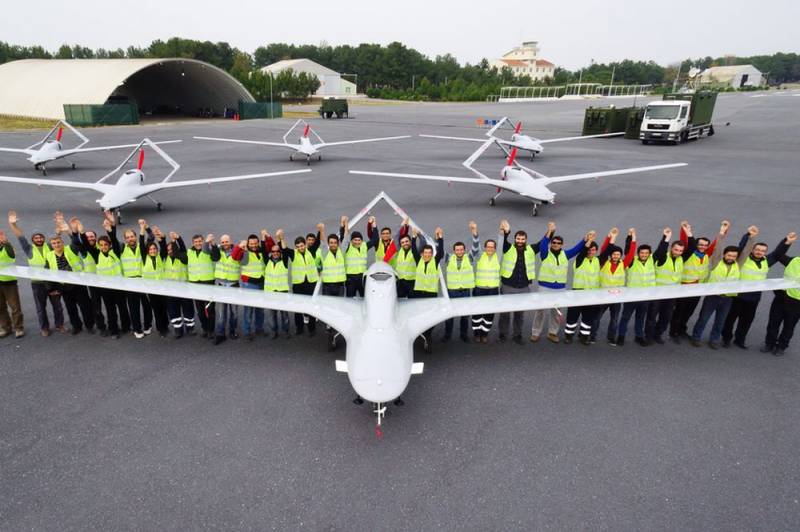 The Turkish army constantly keeps dozens of its strike and reconnaissance drones in the sky over the Idlib "de-escalation" zone, which really impede the Syrian Arab Army (SAA) in freeing the territory from the "Barmalei". And although almost daily reports are received that another Turkish drone was shot down in the Syrian sky, they do not become smaller than this over Syria.
For example, on March 3, 2020, on Steele M's Twitter account, a photograph of a Turkish UAV shot down by a SAA appeared on which there is supposedly even an autograph of Turkish President Recep Tayyip Erdogan.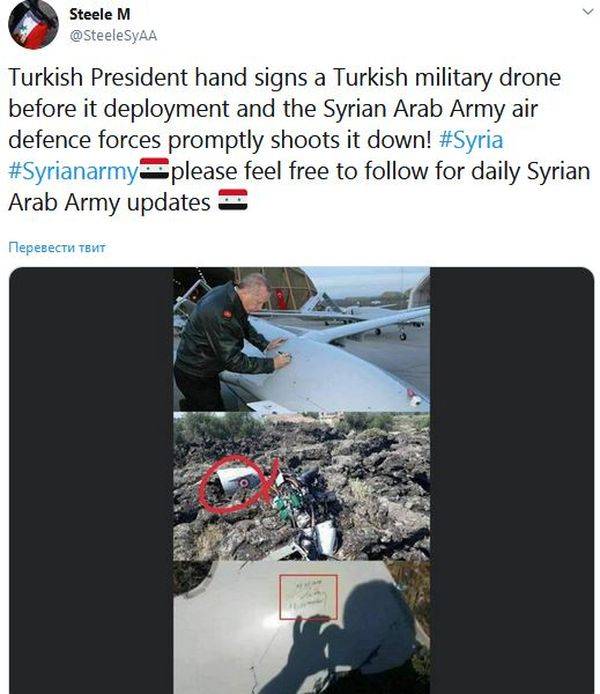 Some netizens noticed that in this case, the signature can be easily faked and, in general, write anything. Therefore, the information was regarded as the propaganda of the Syrians to raise the morale of the SAA.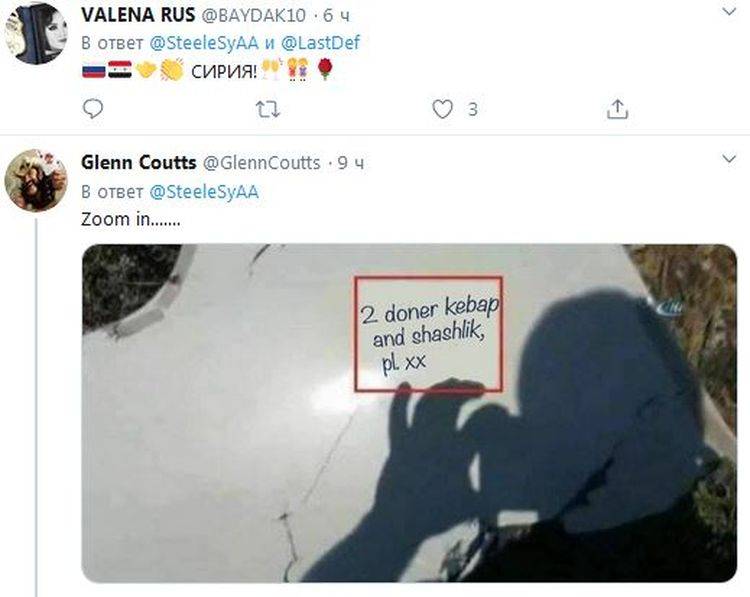 Other users have noticed that Erdogan often signs drones, i.e. he has such a tradition. So to shoot down a drone with his autograph is quite real. Moreover, over the past three years, messages from Kurds and Libyans have already appeared on the Web that they shot down a drone with Erdogan's personal autograph. Now the Syrians have added to them.
Third users believe that the Syrians urgently need to strengthen their air defense. Since Turkish TV channels daily show how their drones "iron" CAA, incapacitating
machinery
and manpower of the Syrians.
It should be recalled that on March 2, 2020, the Turkish army first used a "swarm of drones" in Syria. This proves the technical capabilities of the Turks.
Necessary
add
that in Turkey itself, Erdogan was repeatedly accused of wanting to cash in on the war. For example, the president's son-in-law, Selcuk Bayraktar, is the owner of a company (Baykar Makina) producing these same drones.