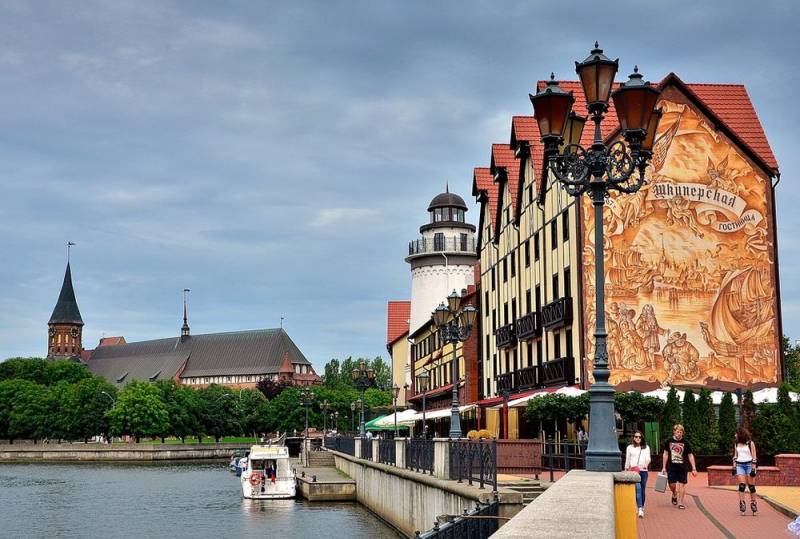 On February 29, 2020, an article by the little-known "expert analyst," a retired US Army Colonel Wes Martin, appeared in the Washington Times. In his material, he tried to analyze the recent tour of the head of the US State Department Mike Pompeo in Eurasia (from January 31, 2020 to February 4, 2020 he visited Ukraine, Belarus, Kazakhstan and Uzbekistan). Then he switched to amendments to the Constitution of Russia.
... it is important to understand why Russia accepts such constitutional amendments that complicate the procedure for transferring territories to other states. Obviously, Russia is trying to consolidate its claims to occupied or disputed territories. Such territories include Crimea, captured in 2014, the Kuril Islands occupied by Stalin in 1945, as well as the Kaliningrad region (formerly German East Prussia), where many residents seek closer integration with the European Union, and some areas bordering Estonia
- the author wrote.
For clarity, the Washington Times is a very conservative newspaper - the mouthpiece of US neoconservatives. In 1982, it was founded by the Korean Moon Song Myung (1920-2012), who was the leader and creator of the religious movement "Unification Church". The late Moon Song Men owned the media conglomerate News World Communications and a huge number of different companies. The main goal of a religious organization is to build a harmonious and multicultural world. Now his second wife Khan Hakcha (Hakcha Khan Moon, b. 1943) is in charge of all this.
By the way, it must be recalled that this is not the first time that the United States has questioned the results of World War II. For example, in 2016, the former US ambassador to Russia, Michael McFaul, provocatively wrote on his Twitter account:
Koenigsberg has been a German city for many centuries. Does this mean that Germany has the right to annex Kaliningrad now?
At the same time, there is not a single official (acting) high-ranking American official who would have expressed something like that publicly. After all, everyone is well aware that Russia is a nuclear power, with all the ensuing consequences. It's just that someone in the West wanted to highlight a little the "formidable and mighty" exercises of Defender Europe, which should be held in April 2020 in Poland and the Baltic States, and at the same time again
beg
money from the US Senate.