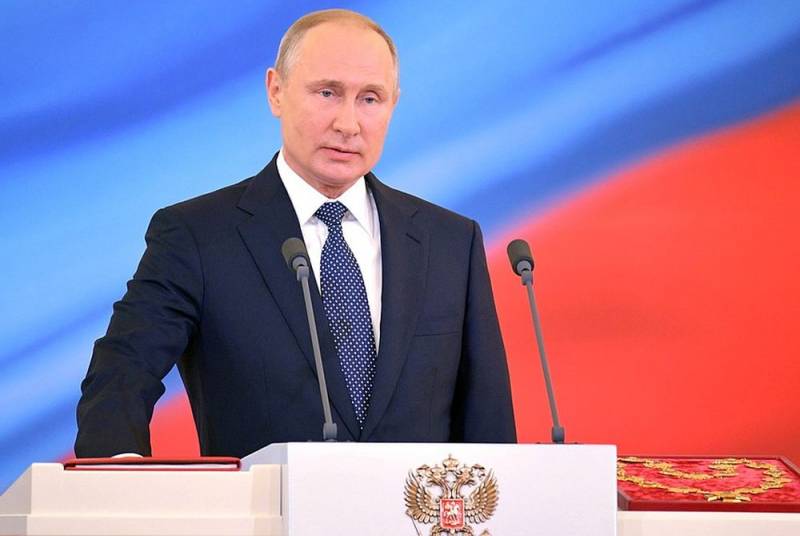 Russian President Vladimir Putin believes that the non-systemic opposition makes a great positive contribution to the life of the country. At the same time, the Russian leader demanded that all participants in rallies and all kinds of protest actions comply with the rules for holding public events, so that the situation does not turn into street riots.
Putin expressed this opinion in an interview with TASS for the project "20 questions to Vladimir Putin." The head of state explained that in any country there was, is and will be a part of society, which always does not agree with the current government, "and it is very good that there are such people."
Give her (non-systemic opposition - ed.) The god of health!
- Putin said.
They are very necessary (representatives of the non-systemic opposition - ed.): They really affect a specific life, especially at the level of municipalities, large cities and so on
- Putin added.
At the same time, the president specified that those who "bring to revolution", as a rule, "do not stay in power either."
Very quickly, the power that was created as a result of their vigorous and stormy activity also becomes unpleasant for them. Perhaps the exception is only the Bolsheviks, who delayed after the October coup for a long time, and then fell apart, and dragged the country behind them
- Putin stressed.
After that, the head of state pointed out the necessity of complying with the rules when conducting various mass events, performances, marches and other similar events. The law does not prohibit the holding of public events, you only need to get permission.
There are rules that everyone must adhere to (...) There is a law, and it must be respected. Otherwise, we will reach a situation in a country that is completely unbalanced. Do we want cars to be burned in our streets? (...) Now, if you do not react, they will burn. They will beat the windows, and specific people will suffer from this
- Putin drew attention.
There (in other countries - ed.) The same thing, they also go there and get these permits
- stated Putin.
In addition, Putin explained that in some countries of the West, for participating in unauthorized actions, you can easily "get" five or 10 years in prison. But in Russia there is no such rampant "democracy".
It should be noted that Putin's words about "burning cars" are not trolling youngsters, but real concern for citizens 'property. Judge for yourself, every year the "poor" Russians buy about 2 million cars. At the same time, almost every major protest action in the West ends in damage to someone's property. That is, the head of state is not against the rallies, but against the violation of public order. Take permission and rally as much as you want, just don't break anything. This is what the president tried to convey to the public.