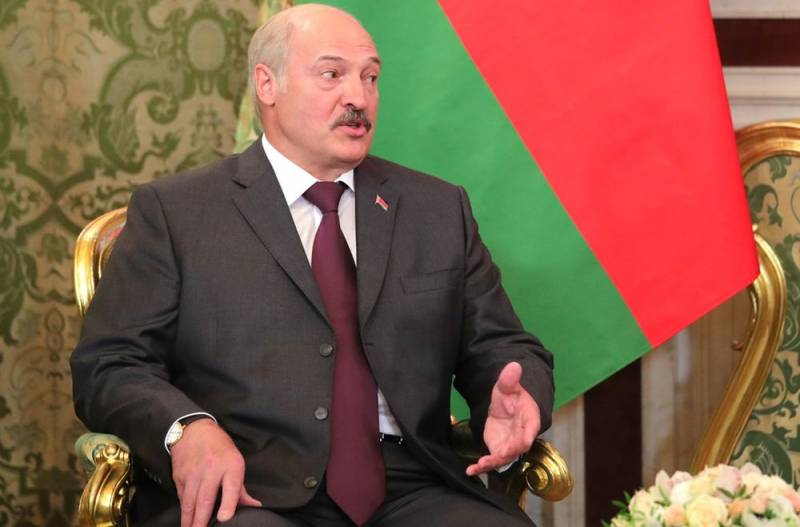 On March 3, 2020, Belarusian President Alexander Lukashenko held a meeting on ensuring the effective operation of the oil refining complex in Belarus in 2020. At this event, he actually accused Russia of "resolving issues with the help of an oil pipe valve". At the same time, he pointed out that Belarus in any case would not refuse to purchase Russian oil.
Some states have realized that with the help of a valve on an oil pipe, issues that benefit them are resolved much more easily. Do not think that I am hinting here only at Russia. This has become the norm for the states of the planet that have such happiness from gentlemen.
- stressed Lukashenko.
The Belarusian leader stated that his country "loses about 1 million tons of raw materials every month." He noted that the work of "chemical and other enterprises" depends on these supplies. Then he admitted his guilt that he had not decided before that on the diversification of oil supplies.
And the point here is not only that someone grabs the valve. The point is that we ourselves are to blame for not diversifying oil supplies at the time. Monopoly always leads to similar results.
- said Lukashenko.
This oil, its production and transportation was created, among other things, by the hands of Belarusians - those generations for which we have come. And the logistics here are the most convenient. But we, of course, will not constantly crawl on our knees on December 31, begging for this oil
- said Lukashenko.
After that, Lukashenko again demanded to find new oil suppliers and work out the delivery of raw materials.
By the way, on March 2, 2020, Prime Minister of Belarus Sergei Rumas, at a meeting with President of SOCAR State Oil Company of Azerbaijan Rovnag Abdullayev, said that Belarus would not give up Russian oil. At the same time, Minsk will continue to search for alternative sources of raw materials and suppliers.
At this stage, we are not going to completely exclude the supply of Russian oil, but are simply obliged to diversify them to a certain level
- explained Rumas.
Belarus is interested in concluding a long-term contract for the supply of Azerbaijani oil. We plan to process this oil at the Mozyr oil refinery using the Odessa-Brody-Mozyr oil pipeline
- specified Rumas.
Necessary
to remind
that on February 20, 2020, the Belarusian state concern Belneftekhim informed the public that Minsk had bought 160 thousand tons of Russian oil through traders without any premium. It was said that two tankers were already rushing to the port of Klaipeda (Lithuania), where they should arrive in March 2020. After that, this oil will be transported by railway tanks through Lithuania to Belarusian refineries. About the price of oil "without premium" modestly silent.