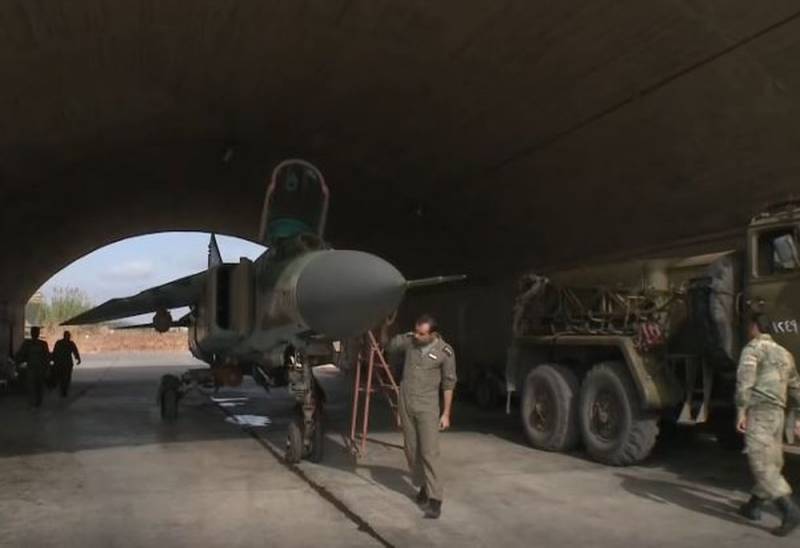 The Syrian Arab State News Agency SANA (SANA) reports that the Turkish armed forces shot down a Syrian Air Force plane. The type of aircraft, with which it was shot down and in which particular area, is not specified. It is only said that he participated in the anti-terrorist operation in the Idlib "de-escalation" zone. Nothing is known about the fate of the crew either.
It should be noted that on March 2, 2020, the Syrian Arab Army (SAA)
Freed
from militants, the strategically important city of Sarakib in the central part of Idlib province.
Before that, on February 27, 2020, Ankara announced the operation "Spring Shield" in the Idlib "de-escalation" zone. After that, Turkish dignitaries began reporting on the destruction of thousands of Syrian military personnel, dozens of tanks, armored vehicles and artillery systems.
On March 1, 2020, the Turks announced that they had shot down two Syrian Su-24 bombers, who were allegedly trying to attack Turkish air force fighters. Syrians
confirmed
the fact that the Turkish Air Force destroyed its two bombers, specifying that the crews ejected, and the Turks attacked them in Syrian airspace.
It should be recalled that before the start of the war, the Syrian Air Force had 20 Su-24MK front-line bombers, delivered back to the USSR (since 1987), but their condition is unknown. In 2016-2017, Russia delivered 10 Su-24M2 to Syria.