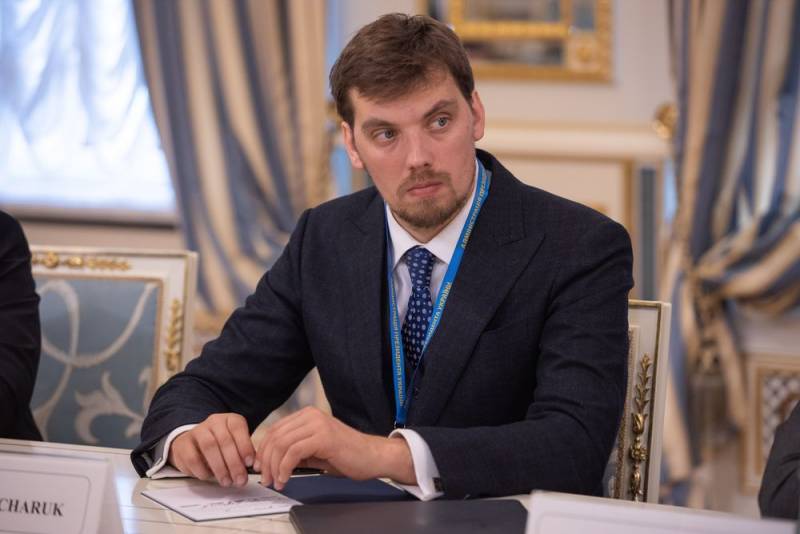 On March 2, 2020, Prime Minister of Ukraine Alexey Goncharuk wrote a letter of resignation. This happened after a conversation with President Vladimir Zelensky. About this, on the TV channel "112 Ukraine" (owned by oligarch Viktor Medvedchuk), said the People's Deputy of the Verkhovna Rada of Ukraine from the faction "Servant of the People" Alexander Dubinsky.
For clarity, it is necessary to clarify that Dubinsky is a journalist, blogger, youtuber and TV presenter of the Groshchi (Money) program on the 1 + 1 channel (owned by oligarch Igor Kolomoisky). Currently Dubinsky is Deputy Chairman of the Verkhovna Rada Committee on Finance, Tax and Customs
policy
.
Dubinsky explained that this issue will be discussed at the faction on March 3, 2020.
Goncharuk already wrote a letter of resignation and told his team that he was leaving. So this will be discussed at the faction in the morning in the Verkhovna Rada ... After talking with the president, he prepared a statement and is ready to make an appropriate political decision
- said Dubinsky
It is known that the parliament, at the request of Zelensky, will convene for an extraordinary session on March 4, 2020. After all, the new "father of the nation" is extremely interested in resolving the "land issue", and the issue with the government just came to the place.
It should be noted that the resignation of the Prime Minister (if it takes place), provides for the departure of the entire government. But ordinary citizens, especially those who voted for Zelensky in the elections, are more concerned not with the person of the future prime minister, but with the omnipotent Minister of the Interior Arsen Avakov.
After all, this official controls not only the enormous structure of the Ministry of Internal Affairs and the National Guard, as well as the bulk of the Nazis and other "Ukrainian patriots" throughout the country (a much smaller part is controlled by the SBU). So while Avakov is in power, no major changes will happen in Ukraine, and people understand this very well.