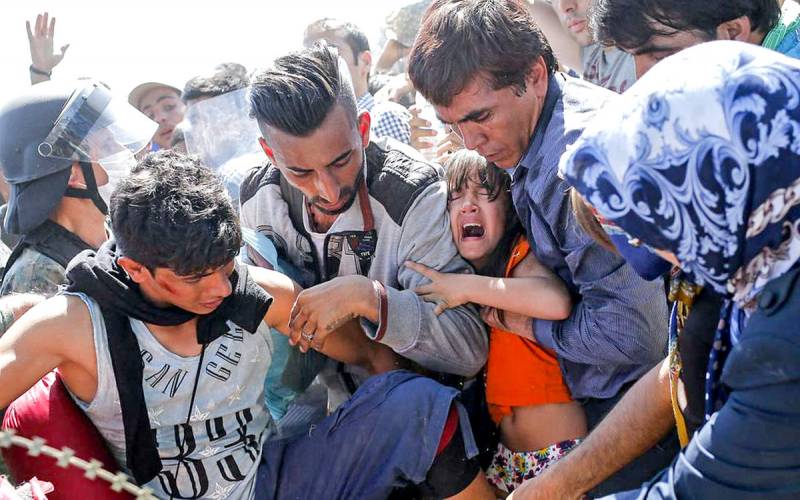 Finland's second most popular newspaper, Ilta-Sanomat, published an article about a meeting scheduled for Tuesday between President Sauli Niinistö and Russian Foreign Minister Sergei Lavrov.
It is reported that three topics are on the agenda: the Syrian conflict, the new flood of refugees caused by it, and the Asian coronavirus.
The article notes that the next wave of internally displaced persons probably did not arise on its own, but was organized by Ankara.
One of the explanations is that Turkey, through refugees, is trying to put pressure on the European Union so that it, in turn, presses Russia, forcing it to stop military operations in Syria
- believes the publication.
Nevertheless, the tone of the publication itself is rather pro-Turkish than pro-Russian. The meeting will also be attended by the Finnish Foreign Minister Pekka Haavisto. With Lavrov, he, among other things, will discuss human rights in the Russian Federation and the Middle East.
Turkey invaded first
In the comments under the article, readers expressed their thoughts, but not about the upcoming negotiations, but about the impending crisis with internally displaced people at the borders of the EU, and who is to blame. Not without its traditional for the Finns hot "love" for Russia. User posts are presented selectively.
It is worth remembering that Turkey invaded a foreign country without permission [...] The Syrian war and the entire refugee crisis are the result of a completely irresponsible and ruthless "Arab spring" in which the Western powers helped the extremist Islamists [...] I hope that sometime in the future, the perpetrators will be brought to The Hague.

What is wrong with this Finnish media? Syria is an independent state recognized by the UN. First, the United States, and now Turkey, are trying to make a coup there.

The EU has such weak leaders that in fact Russia already dominates Europe.

Finnish influence is minimal. Putin and Erdogan will meet with the French president and German chancellor as necessary, which they have recently done. All material matters have already been discussed. The biggest problem is that Turkey is fighting in a foreign country.

The EU is now completely toothless. He cannot defend his own interests or control external borders. Greece must act on its own, to the best of its understanding.

Russia probably will not even suffer from the coronavirus, because it still has border control measures, unlike the EU.

Russia does not understand anything but military power. Lavrov can be sent home. And the EU should help Turkey defeat Syria and Russia.