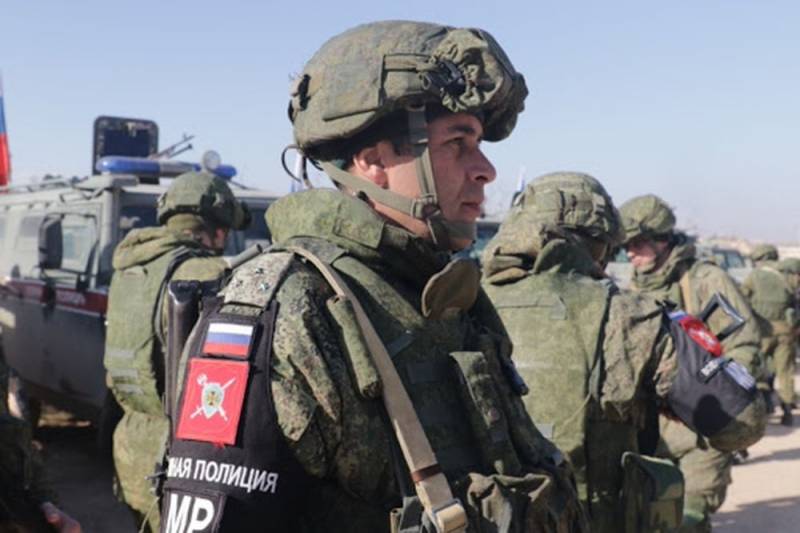 At the end of February 2020, an alliance of pro-Turkish "opposition" separatists, "moderate" terrorists and all kinds of "barmale" Wahhabi jihadists launched an attack on the city of Sarakib in the eastern part of the Idlib "de-escalation" zone, with the active support of the Turkish army. They managed to capture the village of Neyrab, and then the strategically important city of Sarakib, pushing parts of the Syrian Arab Army (SAA) and again cut the M-5 highway (Damascus - Aleppo). And so, on March 2, 2020, as a result of a counter-attack by the SAA, Sarakib was again freed from militants.
It is reported that the SAA managed to release Sarakib only on the third attempt with the participation of special forces of the Iranian Islamic Revolutionary Guards Corps (IRGC), Lebanese Hezbollah detachments and massive air support from the Syrian Air Force and the Russian Air Force. In addition, the Center for the Reconciliation of the Belligerents (CPVS) said that units of the Russian military police (VP) had already entered Sarakib.
It should be noted that the city of Sarakib is an important logistics center, two transport arteries pass through it (routes M-4 and M-5). Currently, the Turkish military and the alliance of militants are dug in the area of ​​the villages of Neyrab and Sarmin. In turn, the SAA liberated two villages south of Sarakib - Dadih and Kafr Batih. Now, for complete control of the M-5 highway, the SAA is left to clear a small area north of Sarakib.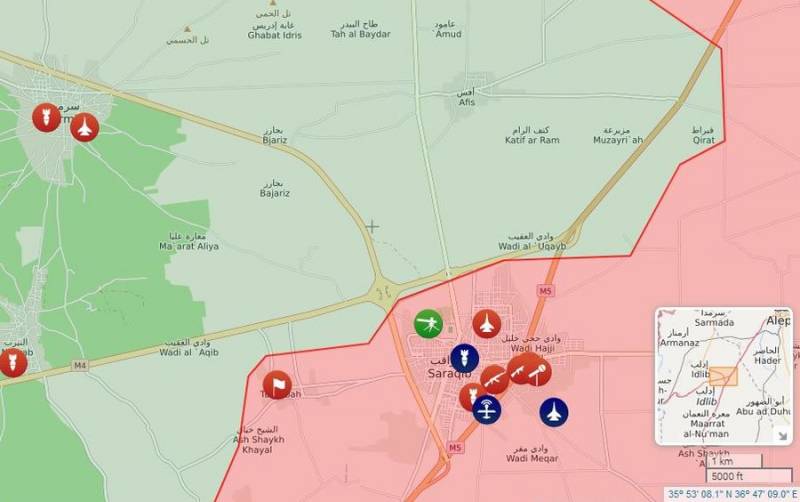 It should be recalled that on March 5, 2020, negotiations between the Russian leader Vladimir Putin and Turkish President Recep Tayyip Erdogan should be held in Moscow. Therefore, it is not surprising that the parties want to take more convenient negotiating positions.