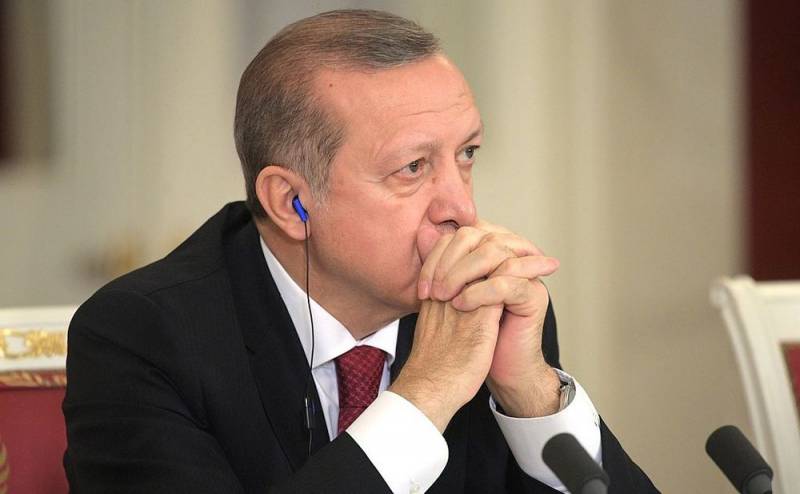 During a speech in Ankara, Turkish President Recep Tayyip Erdogan said that his country in Syria has no problems with Russia and Iran.
World media quotes the words of the Turkish leader:
I appeal to Russia and Iran. We have no problems with you in Syria, we are not aimed at either Russia or Iran. We do not need oil and the lands of Syria. We fight for our national security. It is we, not Russia, not Iran and other countries, who are accepting 3,7 million refugees. We cannot bear this load.
Erdogan's statement looks like an excuse and, at the very moment when you want, so to speak, to "get into a position", events from the beginning of the war in Syria to 2015 are involuntarily recalled.
Until the Syrian leadership turned to Russia for help, the Turkish president was quite happy that the terrorists, who had caused the very millions of refugees, drove caravans of illegally extracted Syrian oil to his son's enterprises day and night.
Erdogan was not indignant even when Brussels promised Ankara to pay for the overexposure of Syrian refugees at home.
Therefore, the Turkish president should keep the problems with the Syrian refugees with him, and not try to transfer them from a sore point to a healthy one.
Moreover, it is more than obvious that the sooner peace comes in Syria, including in Idlib, which Erdogan clings to, the earlier the process of returning refugees can begin.