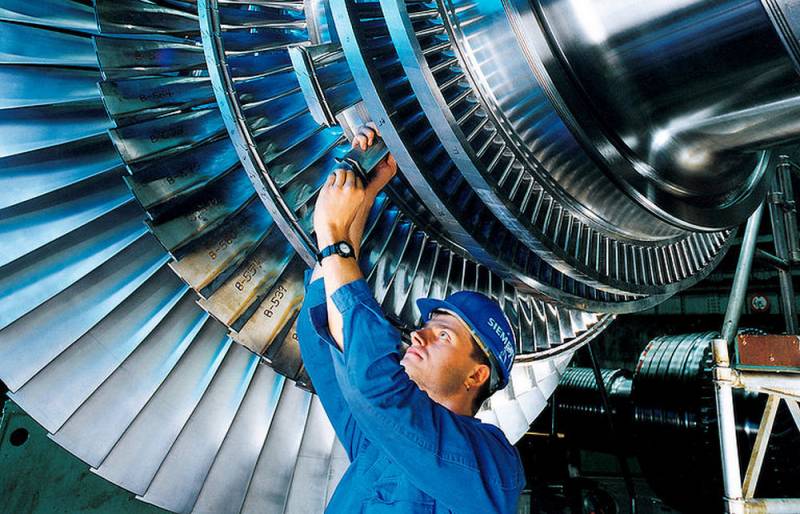 Russian company Power Machines is negotiating the sale of its share in the joint venture Siemens
Technology
gas turbines "(STGT) to the main owner - German Siemens.
If during the negotiations that began in January, within two months, agreement is not reached on the value of the transaction, then, according to the law, an independent appraiser will be connected to it.
According to the edition
Kommersant
, the share of Power Machines can be estimated at 5-6 million dollars, since the enterprise does not have full-cycle production.
After the transaction is completed, the former partners become direct competitors in the medium and high power gas turbine market in the range of 65-170 MW.
Both companies are the only candidates in Russia to participate in the renovation of power plants under the modernization program.
Need I say how great is the interest of competing companies in the state program, which is designed for ten years (from 2022 to 2031) and provides for the updating of equipment for a total amount of 200 billion rubles?
Recall that in October 2019, the German concern Siemens refused to localize high-power gas turbines in Russia for political reasons.