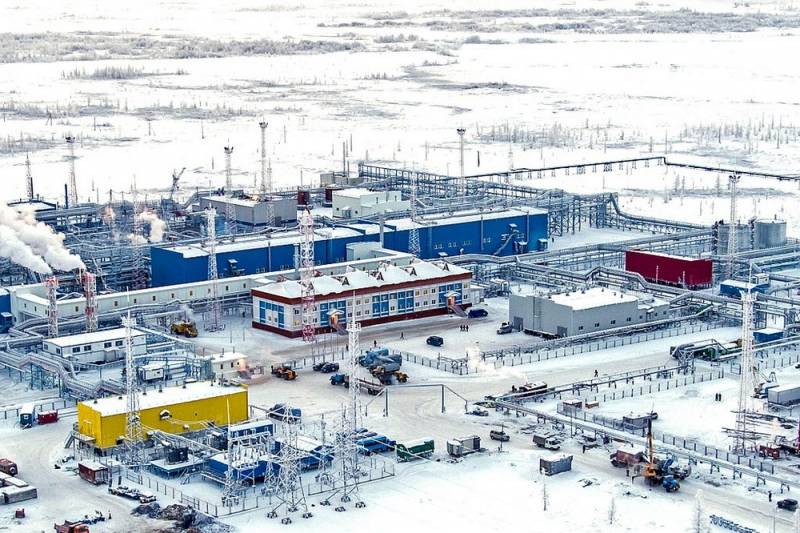 Gazprom is considering a new large investment project that will have a long-term impact on the country's development, in theory, should and will contribute to solving large social
economic
tasks facing Russia.
The project provides for the construction of two interconnected giant plants - gas processing and gas chemical.
The site for the implementation of this megaproject should be the Bovanenkovo ​​cluster of deposits in the Yamal Peninsula. This, with reference to a number of sources, reports the publication
"Vedomosti"
.
According to the publication, the total cost of the project will be $ 14,1 billion, and Saudi SABIC and Azerbaijani SOCAR may become potential foreign partners.
The new gas processing plant will produce about 40 billion cubic meters per year, of which 37,8 billion will be methane purified from impurities, 2,3 million will be ethane, and 0,8 million will be liquefied petroleum gases (LPG).
Ethane and LPG, in turn, will be the raw material for the gas chemical plant, which will produce 2,1 million tons of polyethylene.
According to experts, in the case of the project, the products of these enterprises, due to low operating costs, will be able to squeeze out competitors and occupy their niche in the market of Europe and the Asia-Pacific region.