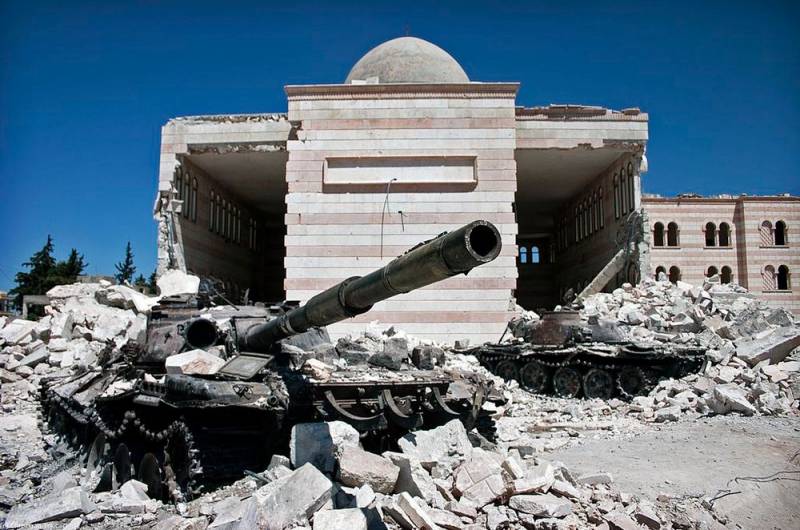 Extremely contradictory information comes from the north-west of Syria, where in the province of Idlib, government troops are fighting fiercely for the city of Sarakib, which they left a few days ago.
As follows from yesterday's reports on Al Mayadeen TV channel, the Syrian army has occupied all the settlements adjacent to the city, which is of crucial strategic importance, and is trying to drive out Turkish pro-Turkish fighters.
Today, Al-Watan, referring to its own sources, reported that the Syrian Arab army as a result of fierce battles with the Jebhat al-Nusra group regained control of Sarakib.
However, at the moment, the capture of Sarakib is not officially confirmed by the authorities of the republic.
Recall that, located on the Aleppo-Damascus highway, this city has an extremely strategic importance.
Previously, it was abandoned by government units after three days of continuous attacks by the so-called "armed opposition," which Turkey not only supplies weapons and ammunition, but also provides support directly on the battlefield.
Meanwhile, thousands of refugees flocked to Turkey from Turkey due to the fact that Turkish border guards simply "disappeared".
Thus, Ankara began to implement the statement made on February 27, after the death of 33 Turkish soldiers that they would no longer restrain the flow of refugees on the border with the EU.