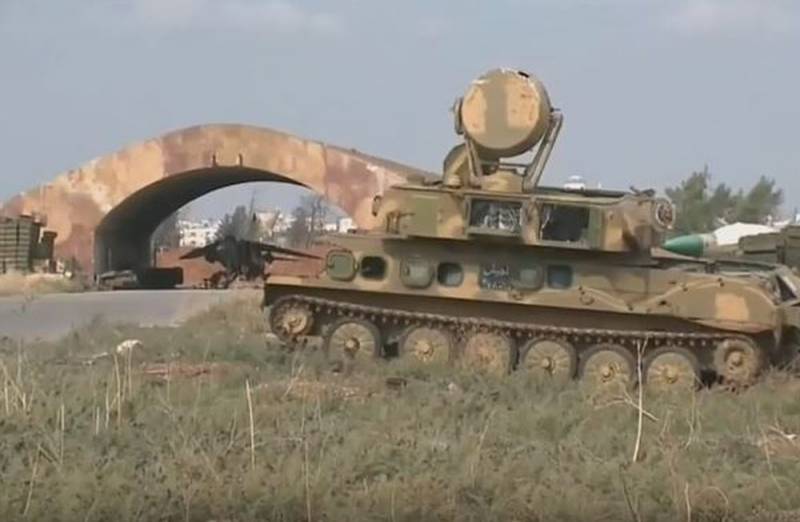 On March 1, 2020, the command of the Syrian Arab Army (SAA) informed the public that it was closing airspace over the province of Idlib. It was indicated that any aircraft that penetrates Syrian airspace in the specified zone will be considered hostile and will be knocked down.
The forces of the Turkish regime continue to take aggressive actions against our armed forces operating in and around Idlib province, either by shelling the locations of our soldiers who directly oppose terrorists, or by providing all possible support to armed groups listed as terrorist in accordance with international law
- explained to the Syrian state news agency SANA (SANA) a military source.
The source stressed that Turkey continues to attack the SAA and is trying to save the terrorists. This proves Ankara's non-compliance with all previously reached agreements, "including the Sochi ones".
On the same day, SANA reported that the Turkish military shot down two Syrian Air Force aircraft in the sky over Idlib. It is clarified that the pilots managed to eject and they are alive. At the same time, SANA disseminated information that in the area of ​​the settlement of Sarakeb (Idlib province), SAA units shot down a Turkish drone.
In turn, the Russian Ministry of Defense stated that the data on the alleged defeat from a portable anti-aircraft missile system (MANPADS) of the Russian Su-24 front-line bomber over the Idlib de-escalation zone is fake.