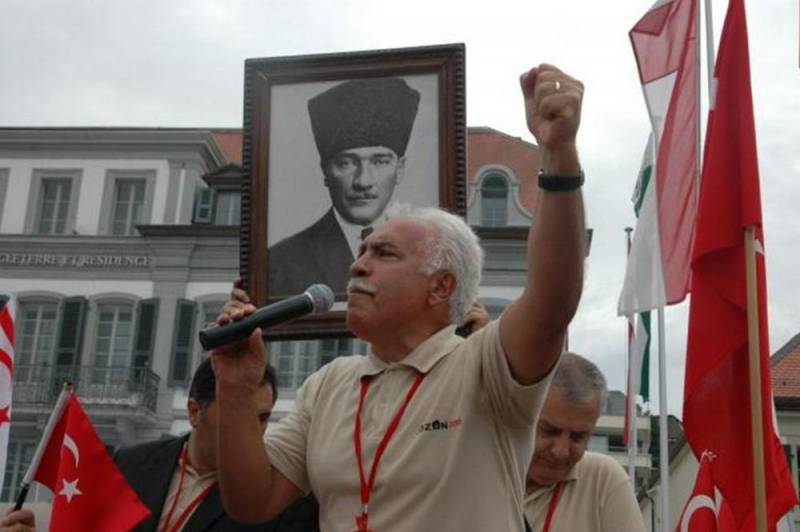 The Central Executive Committee (CEC) of Turkey's Vatan Partisi ("Homeland Party") officially announced that the outbreak of the Turkish war against Syria will be a "step in the trap", both for Ankara and personally for President Recep Tayyip Erdogan. It is emphasized that the countries neighboring Turkey (Iran, Russia, Syria, Iraq and others) have already encountered a number of serious problems that the United States and Israel are facing. The party is confident that when Erdogan gets bogged down in the war, Washington and Tel Aviv will lose his support.
Tensions between Turkey and Syria are worrying. We warn - Turkey is being pushed into a trap. Together with Turkey, our president is being pulled into the trap. This trap was created by the US and Israeli administrations. They provoke Turkey to war with Syria
- The Vatan party said in a statement.
The war with Syria isolates Turkey and pushes it away from strategic allies: Russia, Iran and Iraq, as well as China
- Specified in the party Vatan.
Therefore, the Vatan party calls on official Ankara to begin cooperating with Moscow and Tehran to resolve the situation in Idlib.
For clarity, it should be clarified that Vatan is a left-wing nationalist
политическая
party founded in February 2015. The Chairperson is Dogu Perincek. The party is considered to be "vanguard", since it unites socialists, revolutionaries, Turkish nationalists, and Kemalists.
Necessary
to remind
that Erdogan recently called the Russian leader Vladimir Putin and asked to leave Turkey "face to face" with Syria.