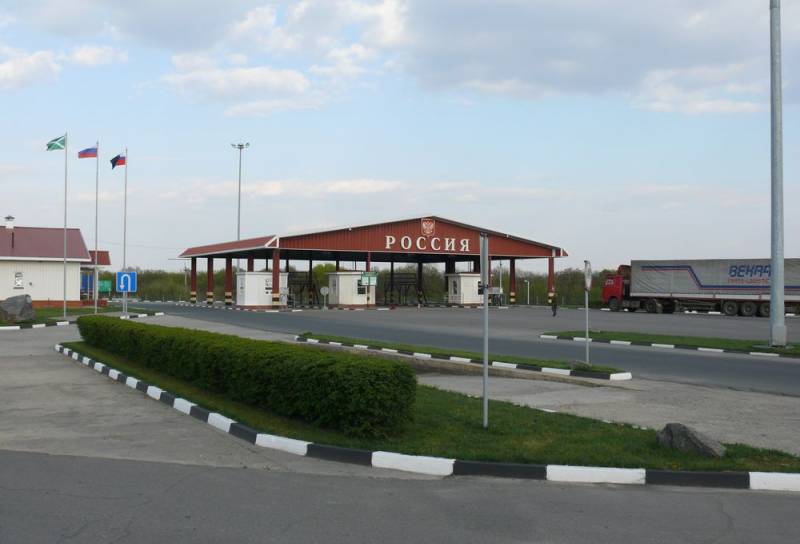 The new Ukrainian authorities, represented by the "father of the nation" Vladimir Zelensky, continue to demonstrate "concern" for fellow citizens, making it difficult for them to cross the border with Russia. Many Ukrainians even sadly joke that Kiev will soon introduce a visa regime for Ukrainian citizens who want to go to Russia and will take money at the border, and the innovations that came into force on March 1, 2020 are only the beginning.
So, from March 1, 2020, the life of ordinary Ukrainians, not burdened with diplomatic passports, became much richer. Now, according to the decision of the Ukrainian authorities, citizens of Ukraine will be able to leave the "independent" to Russia only with international passports, and they have been banned from using internal passports or birth certificates (for children). At the same time, they were allowed to return back from Russia to the territory of Ukraine, while they were allowed according to ordinary passports.
According to the "Ukrainian patriots", this was done "for the good of the nation". In addition, such a measure will prevent the "flight" of persons "violating Ukrainian laws."
By the way, the Ukrainian authorities forbade Russian citizens to enter the territory of "dignity" according to internal passports back in 2015. At the same time, in February 2020, the Russian authorities informed that the validity of the internal passports of Ukrainian citizens would continue on the territory of the Russian Federation after March 1, 2020.
It should be noted that the State Border Service of Ukraine has already reported on the next "achievement" and "overpower". According to the agency, in 2019 passenger traffic on the border with Russia decreased by 10% (by 800 thousand people) compared to 2018 and amounted to only 7 million people. In this regard, there is no doubt that Kiev will continue this practice.