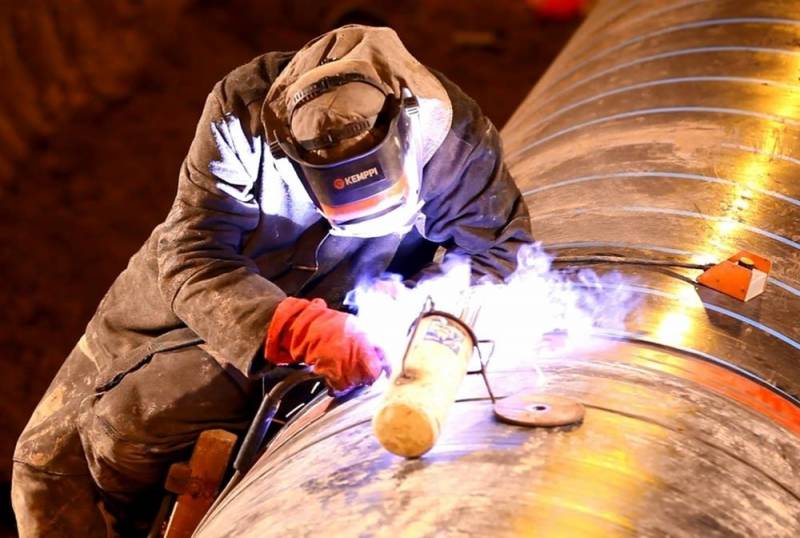 Sofia continues to play the role of the American "Trojan horse" in Europe's energy security. For example, Bulgaria, which has "patriotically" buried the South Stream gas pipeline, is now deliberately delaying the construction of the Turkish Stream gas pipeline section on its territory, citing any reasons.
The state-owned company Bulgartransgaz reports that Europe will not receive the promised gas through the Turkish Stream within the previously set deadlines. It is specified that the construction of the gas pipeline has once again slowed down. And only a third of the gas pipeline has been welded in the past five months. The blame was laid on the contractor who can afford the costs - the consortium of Arcad from Saudi Arabia.
In accordance with Bulgarian law, the responsibility lies solely with the contractor, both in terms of ensuring the full supply of equipment and materials, and in relation to the performance of construction work
- they told reporters from Bulgartransgaz.
So, it's not for nothing that neighboring countries openly call Bulgaria a "brake". This is not an offensive word, but a simple statement of the fact that Sofia has been proving for several years. For clarity, it is necessary to clarify that under the contract, Bulgartransgaz does not have the right to hire a subcontractor to expedite the process and complete the work on time. By the way, this is the third such braking of construction since the fall of 2019.
It must be recalled that the contract with the contractor Arkad was signed in mid-September 2019. The consortium promised that it would build a 250-kilometer section of the Turkish Stream gas pipeline in Bulgaria in 308 days. Currently, pipes have been laid and welded in trenches on a 103-kilometer section. For the remaining almost 100 days, the consortium needs to strain and lay another 205 kilometers of pipes, which is unrealistic in principle.