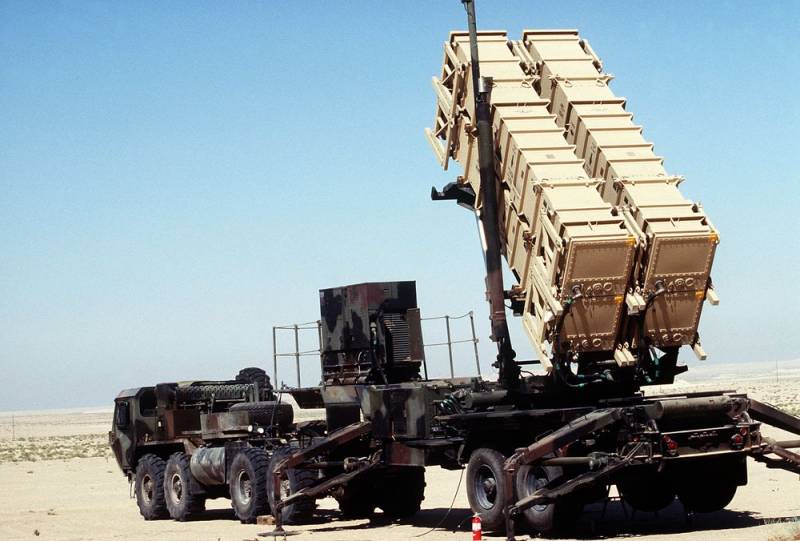 The American online publication Politico informed the public that the question of the appropriateness of deploying Patriot air defense systems in Turkey caused heated debate between the Pentagon and the US State Department. Moreover, if diplomats demand to satisfy Ankara's request and send Patriot complexes, the military call this idea "reckless" and refuse to get hot chestnuts from the bonfire of war, because not only the rogue state will have to confront it.
It is clarified that US Special Representative for Syria James Jeffrey has already spoken out in favor of Turkey's request for the temporary deployment of American Patriot systems. However, the Pentagon is "concerned about the global consequences of this move." Moreover, the military called this idea "bad," emphasizing that they do not want to do "stupid things that have real global consequences."
But, according to Politico, the aforementioned Jeffrey does not lose heart, but continues to stubbornly defend his point of view. He really wants to create a closed zone for flights with US participation over Syrian Idlib. But the US military stubbornly and do not want to create a "bad precedent", which anyway "will not change the calculations of the Russians and the Syrians."
It should be recalled that Ankara asked Washington to temporarily place two batteries marked by air defense systems on its southern border in connection with the aggravation of the situation in the Syrian province of Idlib. From the USA, they immediately explained that it was not about selling complexes and promised to think about the request.
It should be added that information has already leaked from the US State Department that Washington's assistance to Ankara in Syria in any case will not be related to the direct participation of the US military in the hostilities. Reuters learned from a representative of the said agency that the United States "did not decide to send military units to Syrian Idlib." Moreover, Turkey, as a member of NATO, the United States and so provide "all kinds of information and
machinery
". The State Department also noted "the existing very close coordination on the issue of strategic, air and missile attacks" between Moscow and Damascus.