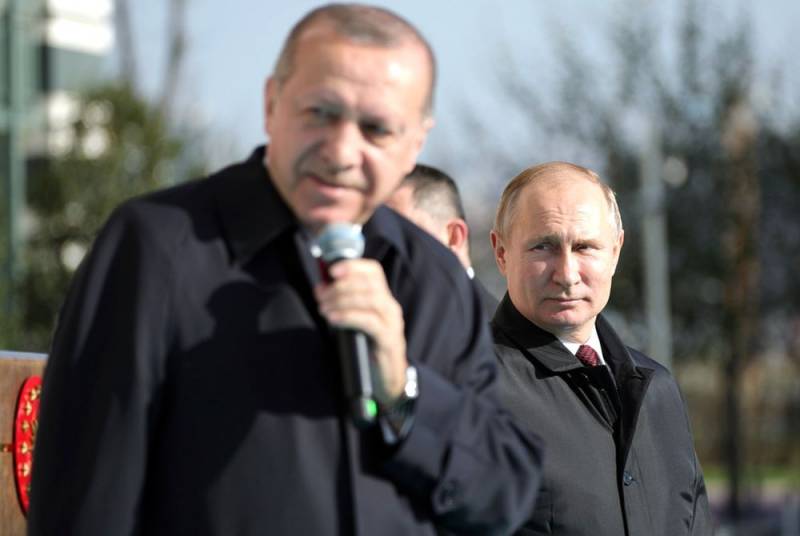 Recently
сообщалось
how Turkish President Recep Tayyip Erdogan phoned Russian leader Vladimir Putin, as the Russian President's press service informed. And now, Erdogan, speaking in Istanbul, said that he had asked his Russian counterpart not to interfere in the confrontation between the armed forces of Turkey and the Syrian Arab army in Syria.
The Syrian question is by no means an adventure or a desire to expand borders. We entered there not at the invitation of Assad, but at the invitation of the Syrian people. And until the people invite us to leave, we will not leave from there. I told Putin: leave us with the one on one regime, we ourselves will do what is needed
- said Erdogan.
After that, Erdogan added that the number of dead Turkish soldiers, at
air strike
CAA in Idlib has risen to 36.
We destroyed more than 2100 Syrian military, 300 units of military transport, seven chemical depots. And we will continue to destroy them
- the "peacemaker" Erdogan reported.
It should be recalled that the situation in the Idlib "de-escalation" zone escalated on February 27, 2020. Then the alliance of terrorist groups launched an offensive in central Idlib with the active support of the Turkish army.
It should be added that the main reason for what is happening is the failure to comply with the Russian-Turkish memorandum of September 17, 2018. Ankara simply did not fulfill its obligations and did not separate the local opposition (if they really were there), even armed, but ready for dialogue with Damascus, from the terrorists.