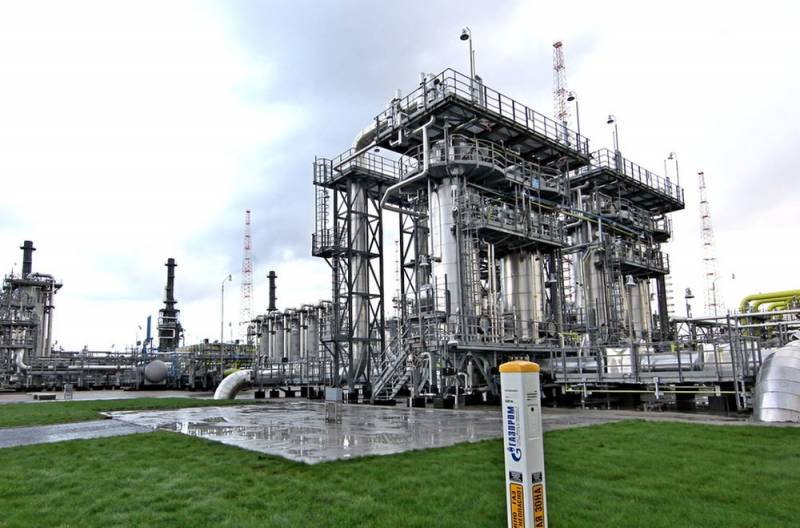 The gas issue continues to bother the Ukrainian public. For example, Ukrainian energy expert Valentin Zemlyansky said in an interview with the Apostorof Internet portal that Gazprom could create its "daughters" in the "independent" and begin to supply gas to Ukraine directly, competing with Naftogaz Ukrainy.
The expert noted that in the new 5-year contract for the transit of Russian gas to Europe through the territory of the "nation", Naftogaz Ukrainy was registered as an agent of PJSC Gazprom. Zemlyansky is confident that PJSC Gazprom can enter the Ukrainian market and sell gas at lower prices than Naftogaz Ukrainy. However, he did not explain why the Russians needed this.
Zemlyansky said that now regional gas companies are receiving natural gas from Naftogaz Ukrainy. However, in May 2020, the rules of the game on the Ukrainian market will change and Naftogaz Ukrainy will lose its monopoly position.
The conditional company Gazpromsbyt Ukraine appears and says: "Dear regional gas producers, look: there is NAC with its price, and there are we with a price 30-50% cheaper
- said Zemlyansky.
According to the expert, if this happens, then Naftogaz Ukrainy will become unprofitable, which could lead to its bankruptcy and liquidation of the company. And this does not contradict the legislation of Ukraine.
Gazprom trader says: "I am an artist, as I see it, I think this is the market price, I am ready to confirm with all necessary documents the fulfillment of my contractual obligations
- suggested Zemlyansky.
The expert believes that Gazprom's deliveries to the Ukrainian market (if Gazprom wants to enter this market) cannot be prevented, as this will violate the principles of free trade.