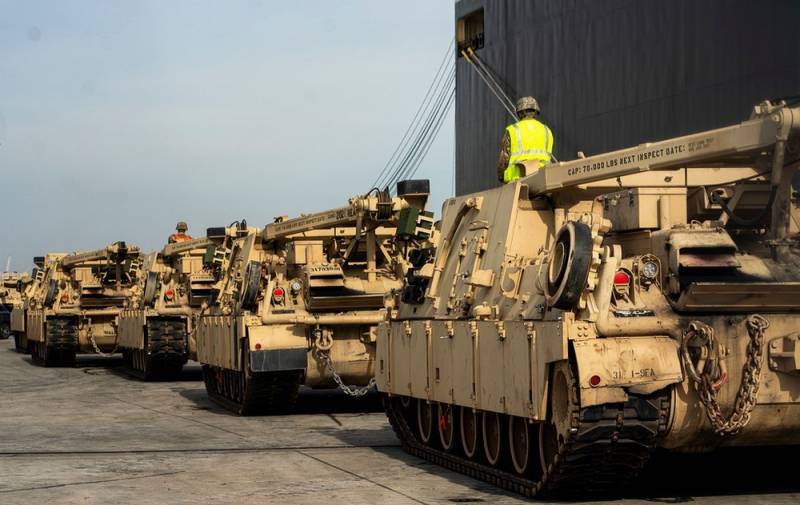 The constant redeployment of thousands of troops throughout Europe as part of the NATO Defender Europe 2020 exercises could lead to the spread of coronavirus infection in the Old World.
On the high probability of the development of events in this scenario in an interview with the publication
EurAsia Daily
said the candidate of medical sciences from Kaliningrad, who had previously headed the infectious wards of the 1409th naval clinical hospital of the Baltic Fleet, Ivan Popel.
According to him, this is a very likely factor, since not only people, but also the transport in which dust particles containing the virus remained, can become a source of infection.
In addition, during the exercises, the mixing factor will work when infected and in the incubation period military personnel exchange the virus with healthy ones.
When the forces that will participate in NATO exercises, the military
technique
and the personnel will begin to mix and pass on to each other the coronavirus. These are the laws of infectology.
- said the scientist.
Recall that the NATO exercises "Defender Europe 2020" will start in April and 18 countries will take part in them - 17 NATO countries and invited Georgia. The total number of personnel to be involved in the exercises reaches 40 thousand people.