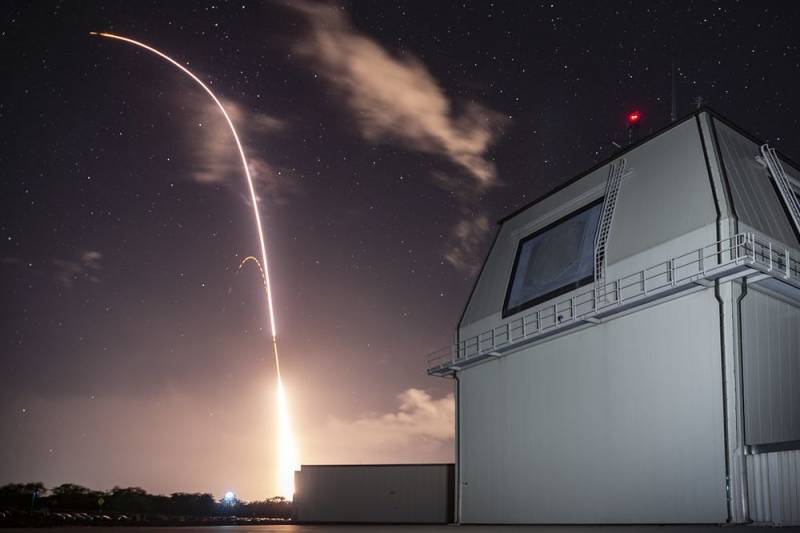 Recently at a U.S. Senate hearing, Commander-in-Chief of the United States European Command and Supreme Allied Commander-in-Chief of Europe in Europe, General Tod Walters
confessed
that the US air defense / missile defense has serious problems. And now, the head of the US Armed Forces Strategic Command, Admiral Charles Richard, at a hearing of a subcommittee of the U.S. House of Representatives committee for military affairs, said that the creation of an American missile defense system to protect against Russia is unrealizable with
technical
points of view.
Our current missile defense systems are designed to protect us from rogue nations, and are deliberately designed to not interfere with the strategic means of deterring Russia and China
- said Richard, answering the question whether the US missile defense system is designed to protect "from an attack using intercontinental ballistic missiles from Russia."
Because we simply do not have enough anti-ballistic missiles to intercept such a number of missiles?
- Asked a clarifying question Congressman Democrat from Massachusetts Seth Multon.
This is not only technically unrealizable and costly, but also raises serious questions in terms of strategic stability.
- answered Richard.
By the way, the acting (from November 24, 2019) head of the U.S. Navy, Thomas Modley, believes that the appearance of long-range missiles with hypersonic warheads in Russia is a huge challenge for Washington, which actually puts the U.S. in a hopeless situation. At the same time, Modley added that some work is being carried out in the United States in this direction, which he cannot "declare openly."
A huge challenge for us now is that our opponents are developing long-range hypersonic missiles, which puts our armed forces in a hopeless situation and forces us to work further and further. We must develop various opportunities to counter this. Therefore, we are developing weapons as part of a non-nuclear instant strike
- said Modley.
It must be recalled that recently Modley
compared
Washington lagged behind Moscow in the field of hypersonic weapons with the launch of the first artificial Earth satellite in the USSR in 1957.