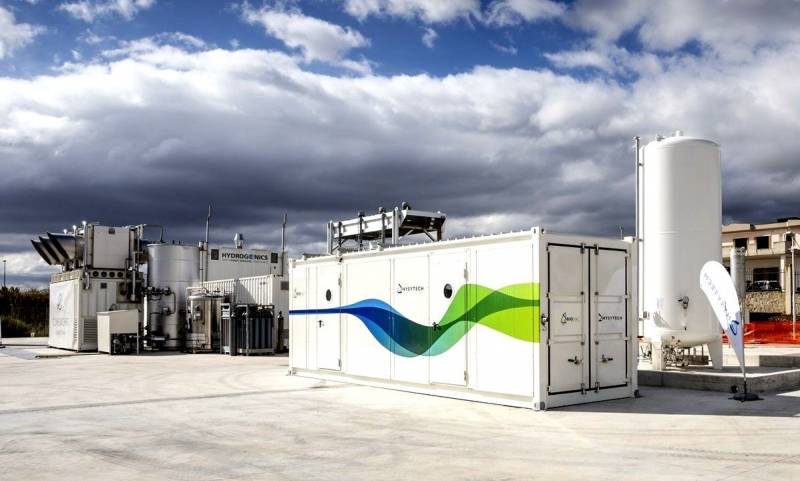 The European Union, which intends to become the first climate-neutral region by 2050, has taken another important step towards achieving its goal. Along with the introduction of solar farms and "windmills", work is underway in Europe to create plants that allow the synthesis of fuel (in particular methane) from renewable sources.
So, in the middle of 2019 in Germany, Switzerland and Italy, within the framework of the STORE & GO project, tests of installations for the extraction of synthetic natural gas from air began. Last week, experts from the Karlsruhe Institute of Technology summed up the first results of testing.
During the experiment, three demonstration units were used, which carried out the conversion of a mixture of water with carbon dioxide, first into hydrogen, and then into synthetic methane. It is worth noting that all three devices operated at different reactors: based on the vital functions of microorganisms, with a microstructure and scalable cellular from KIT. In addition, each unit used its own method of producing carbon dioxide, including direct capture from the atmosphere.
As a result, it was possible to verify in practice the effectiveness of each of the plants, and the methane obtained in an "unusual" way was supplied to the city gas distribution network or liquefied. According to the developers, the experiment fully proved the viability of the new system. Thus, it can be recommended for mass use.