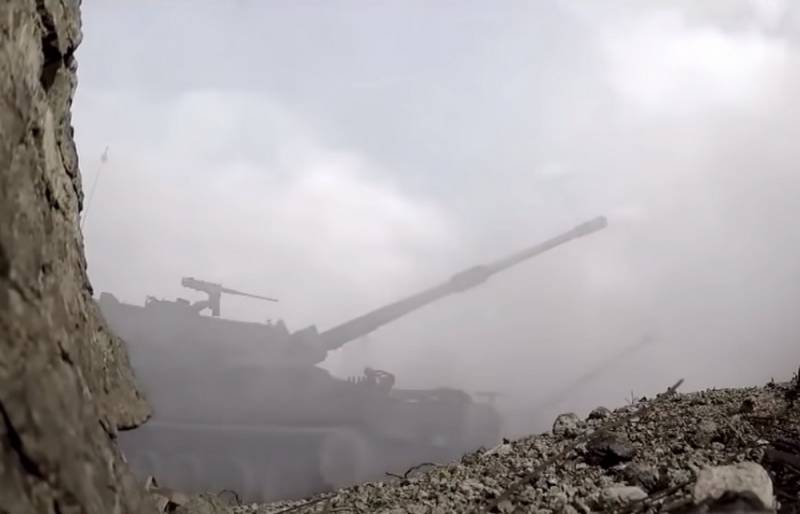 After 33 Turkish troops died as a result of an airstrike by the Syrian Air Force, the Turkish armed forces launched a series of attacks on government positions.
A video of the strikes was posted on the Anadolu Turkish news page on Twitter.
If you believe the information provided by the agency, then within two weeks the Turkish military destroyed about 130 units
equipment
Syrian army.
As follows from the commentary on the video, in 17 days the losses of Syria amounted to 55 tanks, 18 armored vehicles and another 21 military vehicles, 29 howitzers and three helicopters, 1,7 thousand military were neutralized.
Due to the complication of the situation in Idlib, the Minister of Defense of the Republic Hulusi Akar took command of the operation of the Turkish troops. The decision was made during a meeting on security with the participation of Turkish President Recep Tayyip Erdogan, heads of security agencies and the Minister of Foreign Affairs.
Russian Foreign Ministry spokeswoman Maria Zakharova cited Ankara's failure to comply with Russian-Turkish agreements as the main reason for the deterioration of the stop in northern Syria, including Turkey's securing a regime of silence from terrorist groups controlled by it, which have been entrenched in Idlib and receiving wide support from Ankara.