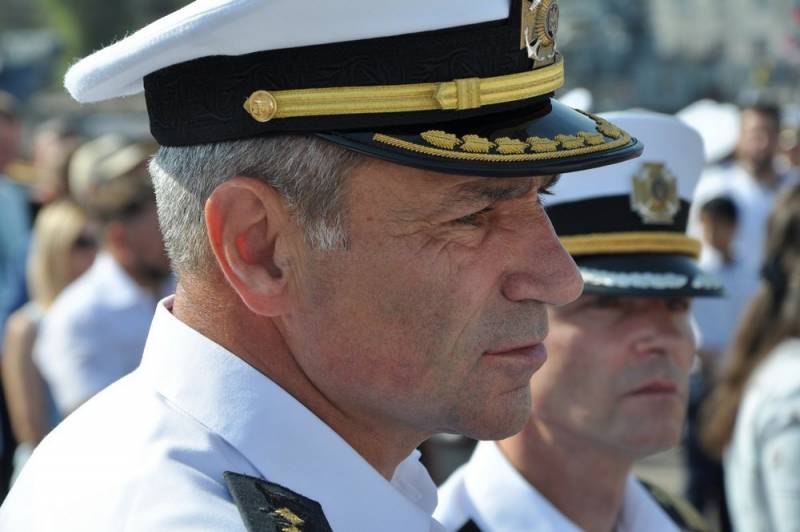 Despite the fact that the commander of the Ukrainian Navy, Admiral Voronchenko, is a tanker by military training, he perfectly understands the capabilities of the Russian Black Sea Fleet.
Speaking at the Age of Crimea forum in Kiev, the Ukrainian admiral complained to those present about the increased power of the Russian fleet in the Black Sea over the past six years.
According to Voronchenko, in almost six years, Russia has rearmament of the entire naval composition of the Black Sea Fleet.
He noted that during this time the number of warships increased from 29 to 42, of which 12 are missile carriers.
The Ukrainian admiral was also depressed by the total volley of the Russian Black Sea Fleet, which, according to his calculations, is 120 missiles.
Voronchenko did not pass by the Bastion and Ball complexes located on the territory of the peninsula, as well as the "modern and very effective" submarines that Russia possesses in this region.
The commander of the Ukrainian fleet also noted the presence of Russian military aircraft in the Crimea:
Now there is a very powerful aviation component across the Crimea, represented by all types of aircraft: bomber, assault, fighter, reconnaissance and anti-submarine.
Listening to the speech that Voronchenko made in an extremely clumsy language, which could be called surzhik rather than Ukrainian, the feeling that talking about the increased power of the Black Sea Fleet of the Russian Federation, the admiral tanker convinced his compatriots that one should not even think about returning Crimea, but also about any resistance in case something goes wrong.