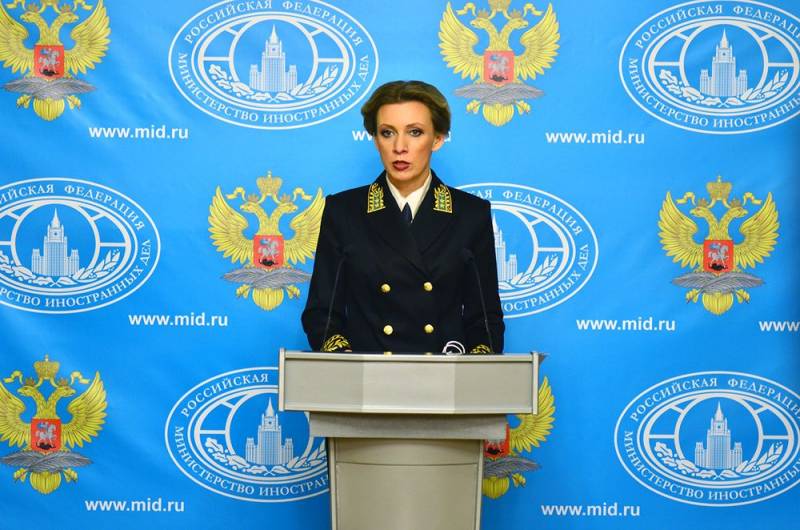 The official representative of the Russian Foreign Ministry, Maria Zakharova, responded to the words of the Secretary of the National Security and Defense Council (NSDC) of Ukraine Alexei Danilov about Crimea. She thanked the Ukrainian official "for directness", specifying that Ukraine needs Crimea as a territory without people.
It must be recalled that in the "Square" the peninsula and its inhabitants are so loved that the saying even appeared that "Crimea will be Ukrainian or deserted." So the reaction of Zakharova is understandable.
By the way, Danilov spoke about Crimea when
I told
Ukrainian "Radio NV", as Ukraine is "very, very powerful", is preparing to repel a possible large-scale "offensive" from Russia. Danilov explained that Ukraine does not dare to return Crimea by military means only because of fear of a large number of victims among the civilian population.
In the modern world, when there is such weapons, the number of victims is growing exponentially. If we had the opportunity to take these territories today, we might have done that. We understand that these can be huge sacrifices, especially among the civilian population. We can't go for it, the diplomatic path remains, which we are working on
- said Danilov.
Crimea is a territory for Kiev, and it is needed without people, because the "civilian population" does not want and will resist, accordingly it will be destroyed
- Zakharova wrote in her Facebook.
It should be added that on February 26, 2020, President of Ukraine Vladimir Zelensky signed a decree on the celebration of "Day of resistance to the occupation of the Autonomous Republic of Crimea and the city of Sevastopol." At the same time he
объявил
that the return of Crimea is an integral part of the Ukrainian national idea.
So, "Ukrainian patriots" are clearly not going to ask Crimeans for their opinion.