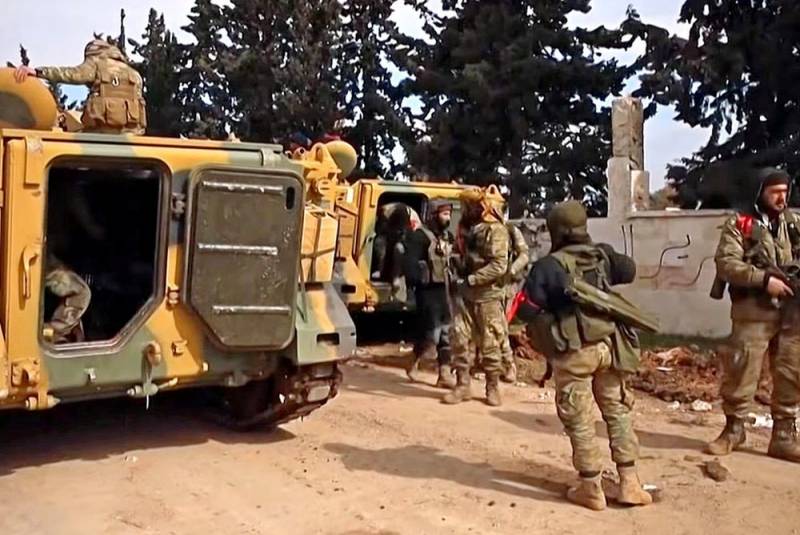 Recently
сообщалось
as militants with the support of the Turkish army on the second attempt captured the village of Neyrab in the Syrian province of Idlib, forcing them out of the Syrian Arab Army (SAA). However, the "moderate" terrorists and their Turkish patrons, "peacekeepers" did not stop there, but continued to move east, towards the city of Sarakeb, to again block the M-5 highway (Damascus - Aleppo).
It should be noted that in this offensive, Turkey is actively using its special forces, artillery, tanks and drones. For example, on February 25, the Syrian state agency SANA reported that the SAA shot down another Turkish drone in the Idlib "de-escalation" zone (in the area of ​​the village of Dadikh, located in the southeast of Idlib province).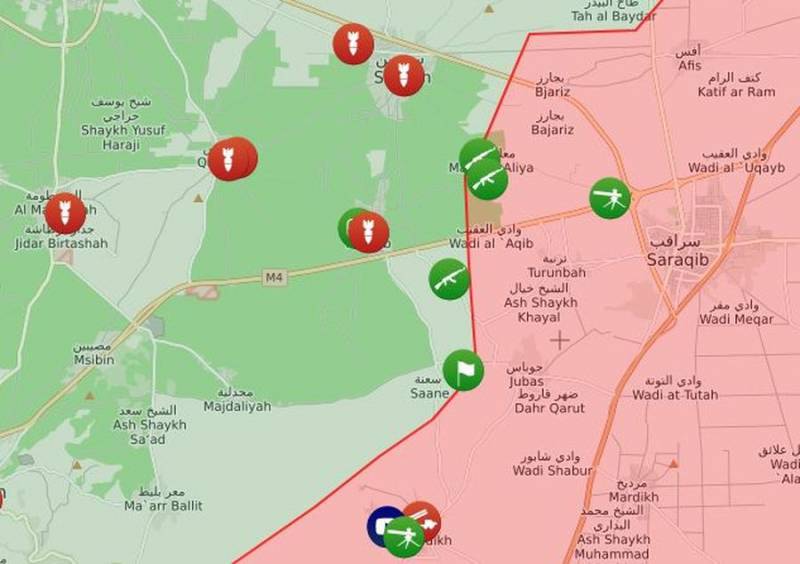 Currently, militants with the support of the Turkish army are expanding the control zone east of Neyrab. They managed to capture the village of Saan. In response, the SAA began pulling reinforcements to the front line, including the Msta-B 152-mm howitzers (towed).
At the same time, CAA units do not stop their offensive in the south of Idlib province. Over the past few days, more than ten settlements have been freed from militants there. Khas, Maar-Tamatir, Baarabu, Maar-Tasin and other settlements were cleared of militants. The advance of the SAA continues successfully, the militants retreat north. It is reported that the SAA has already liberated the city of Kafr Nobul, there is now clearance of streets.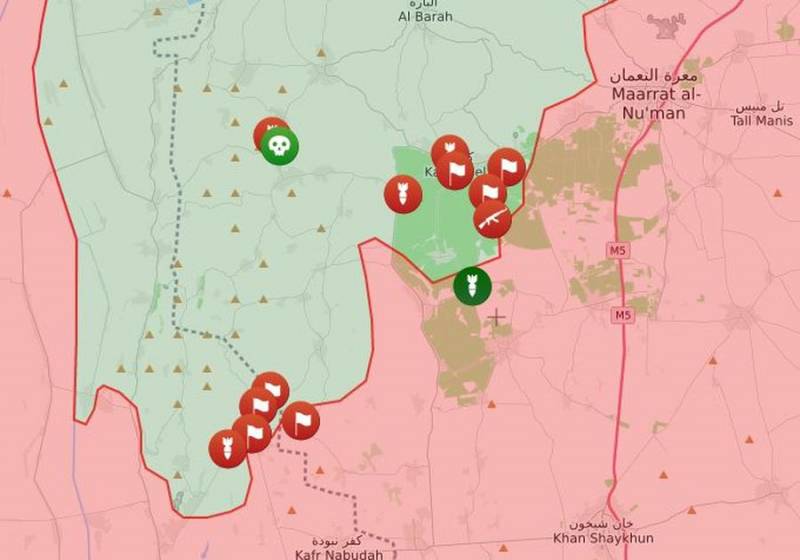 In addition, you need to pay attention that after the liberation of the M-5 highway, the Turks did not begin to remove their "observation posts" on this most important transport artery for Syria. Now these "observation posts" of the Turkish troops are located in the rear of the SAA and continue to obstruct transport communications, letting in only the Russian military police. In this case, the Syrians have to go round these objects of "good neighborliness" sometimes in the fields.