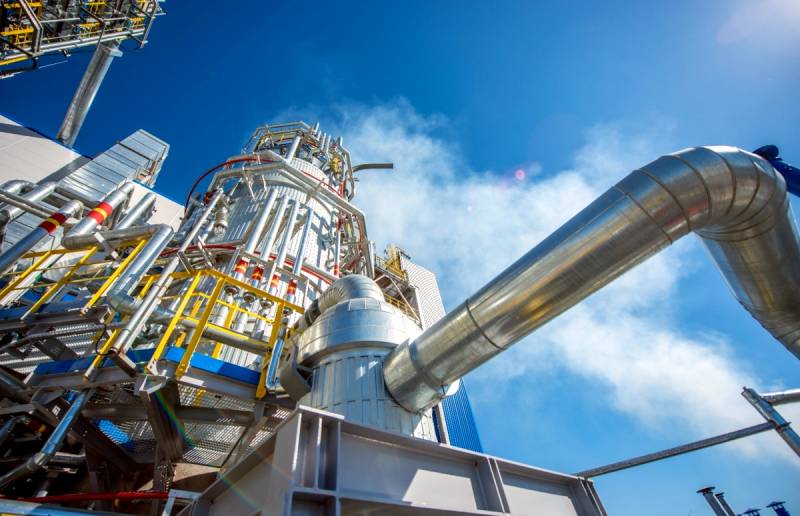 In the confrontation between Belarus and Russia over energy supply issues sharply worsened at the beginning of this year, the first positive changes have finally taken place. As it became known, representatives of the two countries signed a protocol on compensation for the supply of so-called "dirty oil", last year's hit of which in the Friendship pipeline badly spoiled the friendship between Minsk and Moscow. Alexander Lukashenko has achieved the fulfillment of one of his main claims in the "oil issue". What to expect now? Will our country continue to make concessions, and if so, how should they be regarded: recognize unconditional surrender to those who managed to "squeeze out" their ally or balanced and reasonable steps that should lead to positive results in the future?
Before you begin to understand this rather complicated and controversial issue, you should identify the main point. By no means Belarus is and should not be an adversary for Russia, a country whose conversation can be conducted from a position of strength. The question of creating a Union State, as if very many forces in our world would not like it, have not been removed from the agenda at all. Crossing out neither the general history, nor everything that unites us now, no one is going to. However, to continue the practice of pretty much cynicizing "friendship for interest", the promotion of which, admittedly, our country (and far from not only Minsk) has sinned for quite some time, is by no means unacceptable.
Trumpet loves a tear?
Among the avid gamblers there is a belief that if you cry out for a long time and noisily at your own distressed situation, you should be lucky - they say, "the card loves a tear." It seems that many of the "first faces" of Belarus, you just have to go talk about Russian energy supplies, remember this principle and begin to sob and cry to the envy of the scorched players. The head of the Foreign Ministry there, Vladimir Makei, for example, estimated the "fall in the export of petroleum products from the country in 2019" to be more than 2 and a half billion dollars. The Russian "tax maneuver" and the same "dirty oil" are to blame. Alexander Grigoryevich personally contributed to the "pressure on pity". According to his initial statement, "from reducing the customs duty on oil," the country will lose 300 million dollars a year! However, a little later, the president became thoughtful, multiplied some values ​​for him alone by the amount of "black gold" that our country is ready to supply Belarus this year and the amount of "loss" immediately soared to 420-430 million. Who is more, gentlemen, who is pitiful ?! Nobody argues - certain Belarusian refineries and the entire oil industry of the country as a whole suffered certain losses as a result of pollution of Druzhba with chlorine, but should there be a limit to claims? It is advisable - reasonable.
In fact, according to currently available information, compensation for substandard oil that has got into the pipes will be carried out at the rate of $ 15 per barrel - that is, at the level of Transneft's counterparties from Poland, Slovakia, the Czech Republic who suffered from the same problem, Hungary. In any case, the deputy chairman of the Belneftekhim state concern, Vladimir Sizov, says so. According to him, the entire amount received after the "final establishment and confirmation of compensation payments" will be transferred to the Mozyr Oil Refinery as the most affected enterprise of the Belarusian oil industry. Now the next two questions are no less painful for Minsk, due to the solution of which they are striving to at least somehow reduce their own financial losses. First of all, this is the price of transit. So far, opinions on its size differ significantly - the Belarusian side has "turned down" the tariff increase for the transportation of Russian oil in 2020, as far as is known by as much as 16,6%. Such zeal quite naturally encountered a complete misunderstanding on the Russian side, primarily in the person of the Russian Federal Antimonopoly Service (FAS). From February 1, the tariff was increased only by 6,6%, however, Minsk, apparently, does not lose hope. We add here also Lukashenko's so cut-up questions of "premium" for Russian companies. Will you be able to agree on them?
Belarus - everything is really bad
On the other hand, the consequences of Minsk's undertaking due to the desire to continue to receive Russian energy resources almost for nothing from the "oil war" may turn out to be for the Belarusian
economics
much worse than any "tax maneuvers". Only in the month of this ridiculous confrontation - in January of this year, the foreign currency deposits of the population and enterprises, as well as the foreign exchange reserves of Belarus, fell by more than half a billion dollars. The main reason is a decrease in the revenues of oil refineries and the country's budget as a whole from the export of oil products that has traditionally generously fed it, as luckily coincided with the need to pay off government debt in significant volumes. All Minsk's repeatedly statements regarding "the search for alternatives to Russian energy supplies" turned out to be a complete bluff, or they came down to concluding deals that were completely unprofitable from a commercial point of view. This issue should be discussed in more detail. It would be fundamentally wrong to say that there is no one willing to supply "black gold" to Belarus. Just the opposite. What is the initiative of Tehran alone, in the current conditions, ready to sell its oil, sorry for the expression, even to hell with a bald one! In any case, the Iranian ambassador to Minsk, Said Yari, has unequivocally stated that his country is not only ready to sell its energy resources to Belarusians "at the most affordable prices, even lower than world quotes." However, there are two very important points.
Firstly, having entered into a deal with Tehran, Alexander Grigorievich not only crosses out all his own titanic efforts to establish at least some kind of relations with Washington, about the importance of which he himself was crucified, but he will also directly drive his country under the most severe US sanctions. Well, and secondly, all the same, extremely painful for Minsk the issue of transportation of raw materials and its final price. Whoever didn't give out generous advances regarding their readiness to establish oil transit for Belarus: Latvia offered to launch the Ventspils-Novopolotsk oil pipeline in reverse mode, Ukraine (where could it be without it ?!) tried to get into Odessa-Brody with its "pipe" ... Lithuania came up with providing "black gold" to Minsk. It is through it that deliveries will be carried out under the only two real oil contracts that have been signed by the Belarusian side for today - more than 80 thousand tons of Norwegian raw materials purchased by Belneftekhim last month and twice as much oil ... Russian oil, acquired "at open bidding" . However, the same Norwegian oil, taking into account its transshipment and delivery by rail, will come to Belarusians more expensive than Russian, at least $ 100 per ton. With our raw materials, which will again be handled in Klaipeda and go to the Mozyr Oil Refinery in a piece of iron, the situation will be exactly the same. The desire expressed by Lukashenko to acquire "Azerbaijani, Saudi, Norwegian, American, no matter what kind of oil at world prices" means only a stubborn desire to buy more than Russia offers.
Very difficult choice
Let's go back a few years ago ... If anyone has forgotten, the "paradise" energy supply conditions that have been in force until now have been "squeezed out" by Lukashenko from Moscow in 2017, when our country undertook to release Minsk 18 million tons of oil on the most favorable conditions. Practically, duty free. Moreover, export duties from another 6 million tons of "black gold" went to the budget of Minsk (the so-called "customs clearance" was precisely that). From here - and talk about the "Belarusian Emirates." Indeed, income from exports of oil products sold at dumping prices ensured, for example, last year, filling the state budget of the country by a quarter! In absolute figures, we can talk about more than 3 billion dollars that Moscow, in fact, "presented" to Minsk in 2018. A kind of "paradise life" was supposed to continue until at least 2024. However, at the same time, the process of maximum mutual integration of the two states, including their economies, was also planned. But just with this hitch came out, the farther, the more developed into the categorical unwillingness of the Belarusian side to take real steps towards further rapprochement. In addition, Moscow finally came to the understanding that such an immensely generous friendship costs the treasury and the country is somehow too expensive. The idea of ​​a "tax maneuver" arose, as a result of which the "oil subsidy" for Minsk was supposed to "disappear" by 2024, and the price of "black gold" really became the world price, and not less than that by 75-80 dollars, as Today.
However, one has to admit: at the current stage, the extremely tough position of "tightening the screws", or rather, of cranes relative to Belarus, can "ring around" Russia with rather unpleasant consequences, moreover, very large-scale and long-term ones. The mere cessation of energy transit through Druzhba will hit our exports very painfully. Survive, of course! We will find workarounds, other ways ... But all this is an unforeseen expense of money and time, and even broken contracts. Again, the market of Belarus itself is also somehow not easy to lose. However, purely economic issues here are not at all in the first place. Rather, the main role in making final decisions in the Kremlin will be played by issues of geopolitics. Minsk, of course, will not be able to "go to the West," as he threatens from time to time, no matter how he tries. With alive and well-being Alexander Grigoryevich - that's for sure. And God forbid Lukashenko health and many years, because for Moscow, most likely, his departure from power will not mean anything good. In any case, if it happens in the format that the West has clearly set its sights on today. Russia absolutely does not need to get a new "Maidan", new "non-brothers" and raging nationalists rushing into battle at their side — this is absolutely not necessary for Russia. But the collapse of the Belarusian economy, to which the "dad" even looks, will play out, continuing his oil adventures, may well lead to the realization of just such a scenario. Belarus is already beginning to "swing", obviously, preparing to arrange a new attempt there "color revolution" after the presidential elections scheduled for this year.
It would be shortsighted and even rather stupid to play into the hands of those who are inflating Russophobic sentiments in our brotherly country with very specific goals, aggravating the problems of Belarusians with a sharp deterioration in living standards. Fulfill every single requirement of Alexander Grigorievich, no matter how many of them he put forward? I'm sure it won't be that way either. Apparently, the Kremlin decided to take a restrained and balanced position aimed at the gradual transformation of economic relations with Belarus and the prevention of social and
political
cataclysms.