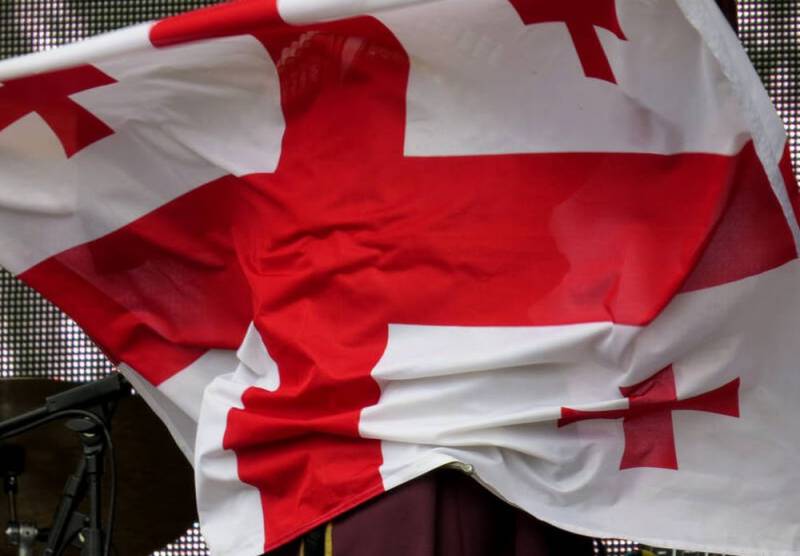 February 25, 2020 in connection with the 99th anniversary of Sovietization (the establishment of the Soviet system), all state flags of Georgia, at all official institutions of the country, were lowered. At the same time, all local anti-Soviet Russophobes began to recall how units of the 25th Army of the Workers 'and Peasants' Red Army (RKKA) entered Tbilisi (then Tiflis) on February 1921, 11, and how 510 cadets tried to prevent this "invasion" and "occupation", to extend the existence of the Georgian Democratic Republic.
It should be noted that the next "great European integrator" of a small but very proud nation, President Salome Zurabishvili has already proposed to erect a monument in Tbilisi to the aforementioned junkers by the centenary of the "occupation". Her initiative was supported by nationally oriented powerful football players from a local club, with the Soviet name Dynamo. They put on T-shirts with the names of the dead junkers. However, this did not help them, as the "brutal" colleagues from the Saburtalo club beat them in the match with the score 0: 1. And do not be surprised at this. The times when Dynamo (Tbilisi) showed off in the top division of the USSR football championship are long gone.
It should be added that the new authorities of Georgia are somewhat reminiscent of the new authorities of Ukraine. They are also allegedly harassing the former president. But at the same time, they in every possible way continue the undertakings of their predecessors.
It should be recalled that in 2010 it was Mikheil Saakashvili who suggested starting to celebrate in Georgia February 25 as "Day of Soviet Occupation". Therefore, it is not surprising that the "Museum of Soviet Occupation" exists in Georgia. Everything is done according to a pattern carefully provided from Washington by all concerned about "patriotism".