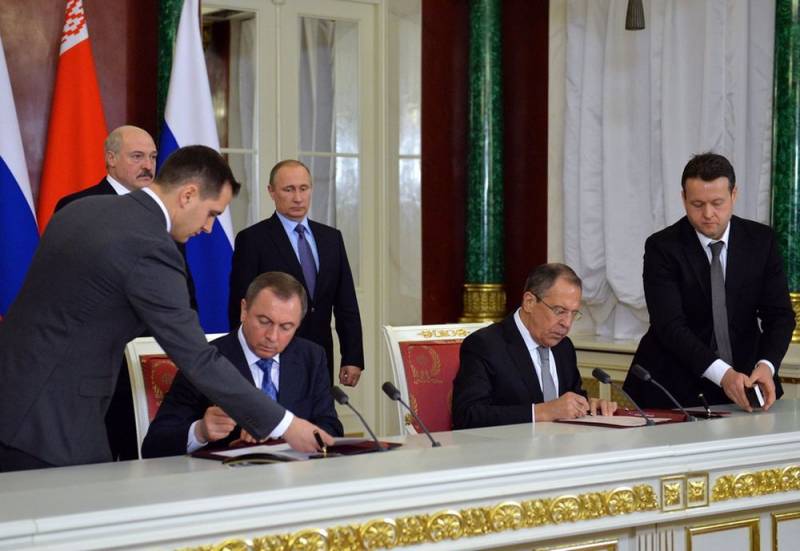 On February 25, 2020, Belarusian Foreign Minister Vladimir Makei at an extended board of the department, which summed up the results of diplomatic work for 2019, said that due to the introduction of restrictions by Moscow on the export of petroleum products and the supply of Russian "dirty" oil, his country's exports decreased by more than by $ 2 billion. At the same time, he emphasized that Minsk had clearly complied with all the obligations it had previously assumed, as part of a strategic partnership with Moscow.
Unfortunately, the results of foreign trade following the results of 2019 in many respects contrast with foreign policy results
Said the Minister.
The introduction by Russia of restrictions on the export of petroleum products and the supply of dirty oil led to a reduction in the export of our goods related to the oil sector by $ 2 billion 55 million
- stated Mackay.
The growth in the rest of the product range amounted to $ 1 billion 84 million, or 4,3%. It seems to be a good indicator, but this was enough to compensate for only 52,8% of losses in the oil sector
- specified Mackay.
To reach the parameter of export of goods and services established by the head of state - 105,4% - we needed to ensure growth in goods by 4%. In fact, export of goods amounted to $ 32,9 billion and decreased by 2,9%, or $ 970,5 million
- explained Mackay.
However, in addition to the preservation by Minsk of its allied obligations to Moscow, Makei spoke about the strengthening of ties between Belarus and the West. According to him, last year Minsk was able to consolidate the "positive trend towards normalization of relations on the Euro-Atlantic vector." Mackay noted serious shifts in foreign policy dialogue with Washington (this is proved by the first visits of senior US representatives to Belarus for the last quarter century).
In 2019, we were also able to make our interaction with the European Union even more pragmatic, with its building up not for a year or two, but for a longer term.
- voiced Mackay.
In addition, he said, Minsk has an intensive dialogue with the CIS countries and Georgia. Mackay summed up his speech with the words that "in the near future the number of challenges in the foreign economic direction will only increase."
For objectivity, it should be recalled that in April 2019, oil contaminated with organochlorine actually got into the Druzhba oil trunk pipeline. This led to a temporary, for several months, suspension of oil transit.