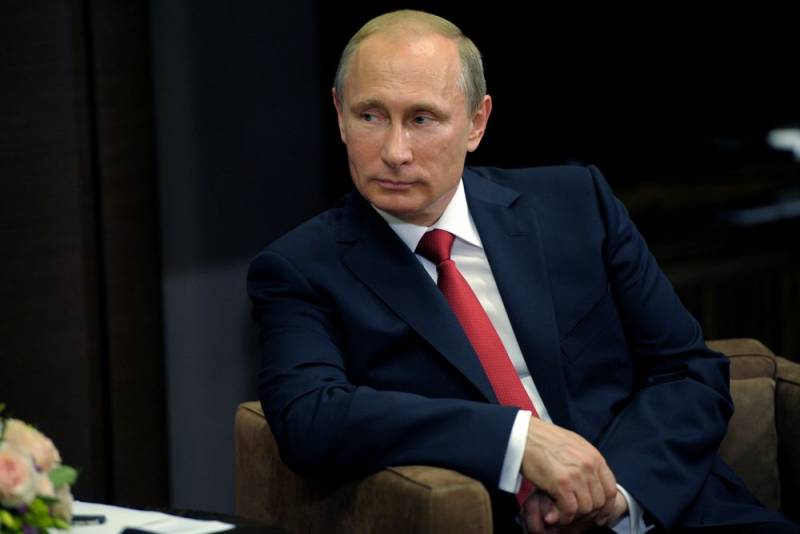 It is no secret that in recent years the anti-Russian hysteria in the West has turned into an open orgy. They are very worried that they were unable to stop even free meals for Russian schoolchildren. Therefore, it is not surprising that Russian leader Vladimir Putin told who he had to "stick" in the past in order to launch large national projects in Russia, including infrastructure ones.
So, in an interview
TASS
for the "20 Questions for Vladimir Putin" project, the head of the Russian state admitted that when discussing major infrastructure projects he really had to repeatedly "poke" at the former head of the Ministry of Finance Alexei Kudrin and the former head of the Ministry of Economic Development German Gref. The president specified that Gref and Kudrin opposed "budget unbalance" each time. For example, they were both against the construction of the ring road in St. Petersburg.
They are together, Minister
economics
and the Minister of Finance, came to me twice. When I "stuck" on them there, then they allocated money for the construction of the ring road around St. Petersburg
- Putin explained.
Putin added that in the same way he had to act on a number of other national projects. For example, Gref and Kudrin were against the construction of a bridge to Russky Island (Vladivostok), as well as some facilities in Sochi.
They said: no, expensive. This has always been argued that there are other, more important tasks, you need to take care of the macroeconomic situation, you cannot unbalance the budget
- Putin stressed.
At the same time, Putin drew attention to the fact that the point of view of Kudrin (who has been heading the Accounts Chamber since 2018) on what is happening in the country has now changed, "the eye sees more clearly, because it is not afraid that something will fly in this eye." Now Kudrin has a different attitude to large budget expenditures.
There is no direct responsibility. And those people with whom he worked, to a certain extent his students, they are as if at a loss. In fact, it's good that there is such a discussion
- Putin said.
Putin added that he was forced to criticize his subordinates so that they would work better, being "under constant administrative pressure and tension."
I should always keep my hand on the pulse, and I must keep them all energized by those who perform these tasks (on national projects - ed.)
- said Putin.
In his opinion, if you remove the "tension", then "the people begin to relax."
By the way, Kudrin is a member of the Presidential Council for Strategic Development and National Projects. This council consists of 38 people. Putin signed the corresponding decree No. 98 on February 6, 2020.