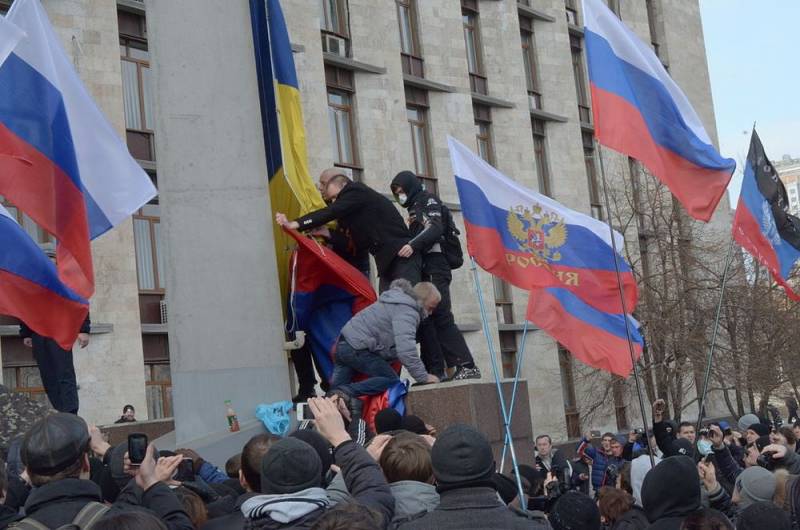 The Ukrainian authorities continue to stubbornly evade the implementation of the Minsk agreements to resolve the conflict in the Donbass. It is enough to pay attention to the interview of the Secretary of the National Security and Defense Council (NSDC) of Ukraine Alexey Danilov (in office since October 3, 2019), which he gave to the Liga.net portal to assess the cynicism of what is happening.
According to Danilov, the global tactics of Russia are submission to Ukraine. Moreover, he is sure that some Russian
policy
they want to do it military way, while others want to do it hybrid. In addition, it turns out that it is in Russia that there are influence groups that do not want to implement the mentioned Minsk agreements.
At one time, Lavrov talked about their doctrine. They say that they protect not the Russians, but the Russian speakers. Therefore, today they are distributing passports left and right
- told Danilov.
After that, the Secretary of the National Security and Defense Council clarified that the question of language ("language") for this reason is "extremely important" for Ukraine. Moreover, Danilov believes that
aggravation
The situation in the Donbass on February 18, 2020 was planned by one of the Russian "influence groups" and timed to coincide with a meeting of the UN Security Council.
If you noticed, on the same day Putin's decree appeared on the dismissal of one of his assistants, Mr. Surkov
- reminded Danilov.
Danilov summed up his interview with the words that Kiev will not change its "course towards the end of the war," since this is the desire of most of the country's inhabitants. At the same time, he did not say when Kiev will begin to implement the Minsk agreements so that the desire of the majority of the country's inhabitants will finally be realized.