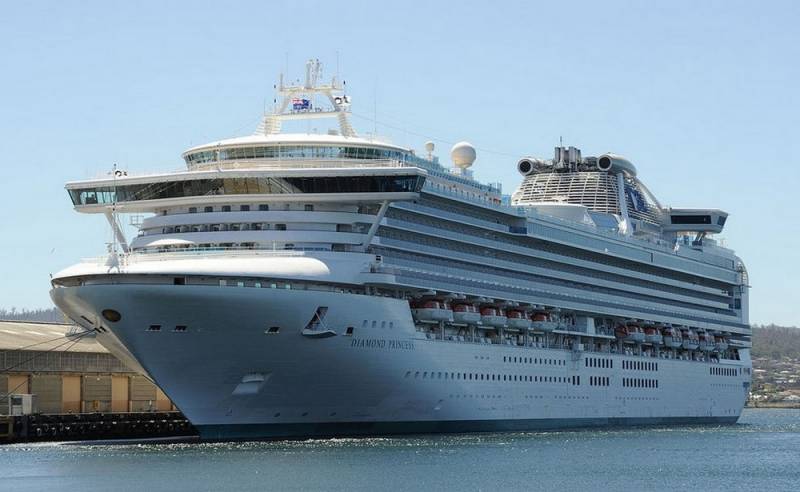 The medieval savagery that Ukrainians showed in Novy Sanzhary when they met their compatriots evacuated from China completely discouraged the desire to return from those citizens of Ukraine who are on the quarantine ship Diamond Princess.
According to Maxim Kovalenko, head of the crisis management department of the Consular Services Department of the Ministry of Foreign Affairs, Maxim Kovalenko told Gromadsky Radio that only 25 of the XNUMX Ukrainian citizens quarantined on a cruise ship are considering returning to Ukraine.
Just in case, so that his message doesn't look very ugly, the diplomat added that the embassy, ​​the Ministry of Foreign Affairs and the Ministry of Health are ready for the Ukrainians remaining on board the Diamond Princess to change their minds.
According to him, in this case it is planned to take appropriate measures, without specifying what is meant by appropriate measures: flying cobblestones, burning tires or worse.
Recall that in anticipation of compatriots evacuated from China in a number of settlements in the Lviv, Ternopil and Poltava regions, the local population set up roadblocks and procured tires so as not to miss the buses that were supposed to deliver the evacuated to the quarantine place.
In Novy Sanzhary, nine policemen and one civilian were injured in an attack on a convoy of buses with evacuated Ukrainians.