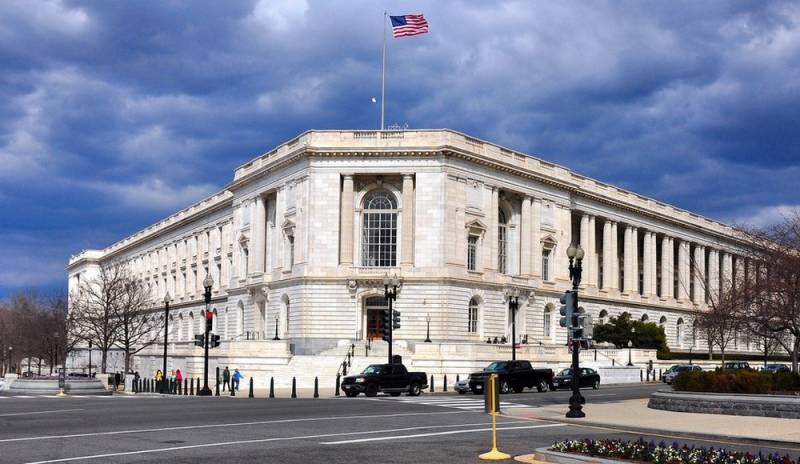 After losing the last presidential election and losing their positions over the years of Trump's rule, the American Democrats continue to do everything to prevent a "reset" of relations with Russia.
According to the American
news
Axios portal, a group of Senators from the Democratic Party demanded that the head of the US Department of State Mike Pompeo and Finance Minister Stephen Mnuchin impose sanctions against Russia and Russian President Vladimir Putin.
The reason for the demand from the senators was the alleged interference of Moscow in the US election.
The "initiative group", which signed the letter, included such well-known Russophobe senators as the leader of the US Senate Democratic minority Chuck Schumer (from New York State), senior Democrat of the Upper House Foreign Affairs Committee Robert Menendez (from New York State) Jersey) and Sen. Sherrod Brown (Ohio).
In a letter to Pompeo and Mnuchin, Democratic senators demand that sanctions be identified and imposed on all who are responsible for continued interference with the election, including Vladimir Putin.
The senators, of course, do not have the facts of Russia's interference in the American election, but they imply that this is a truth that does not tolerate even a shadow of doubt.
The Russian Embassy in the United States has already turned to the American
politicians
calling for an end to baseless allegations of Moscow's interference in the United States election process.
In a statement, diplomats noted that the anti-Russian component in the inter-party struggle led to an unprecedented degradation of relations between Moscow and Washington.