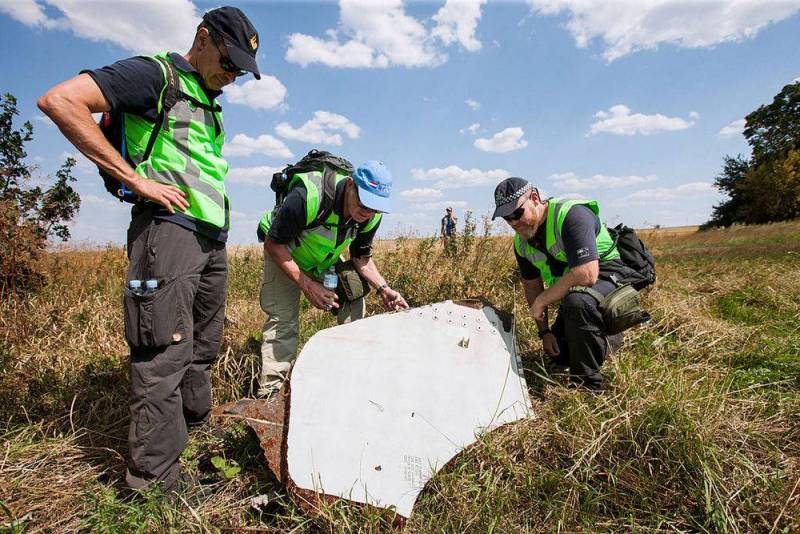 Documents that appeared on the Bonanza Media platform regarding the investigation of the case of the Malaysian Boeing disaster and indicating the non-involvement of Russia are forcing the Joint Investigation Group (SSG) to resort to another falsification.
Suddenly, in the sixth year of the investigation, the SSG showed up with a "witness" who "saw with his own eyes" the Buk installation and the launch of a rocket from it.
The presence of such a witness in an interview with the American television channel CBS said the Dutch prosecutor Fred Westerbeck.
I would say that we have (at least) one eyewitness. How many of them all, I did not say that
- said the prosecutor, answering the question of the host, are there any witnesses to the launch of the rocket.
According to the editorial board, the question of a witness who had not worried anyone over the past years appeared surprisingly in time, like the witness himself: just when all the accusations against Russia fell like a house of cards.
The Russian foreign ministry commented on the statement by the Dutch prosecutor.
On her Facebook page, Russian Foreign Ministry spokeswoman Maria Zakharova wrote:
From the testimony: "I'm walking somehow through the forest. Beech, poplar, ash ... "It's disgusting. They made a booth out of tragedy.
Recall earlier we
wrote
on the appearance on the network of documents confirming that all charges against Russia are based on falsified evidence provided by a British special services dump called "Bellingcat".