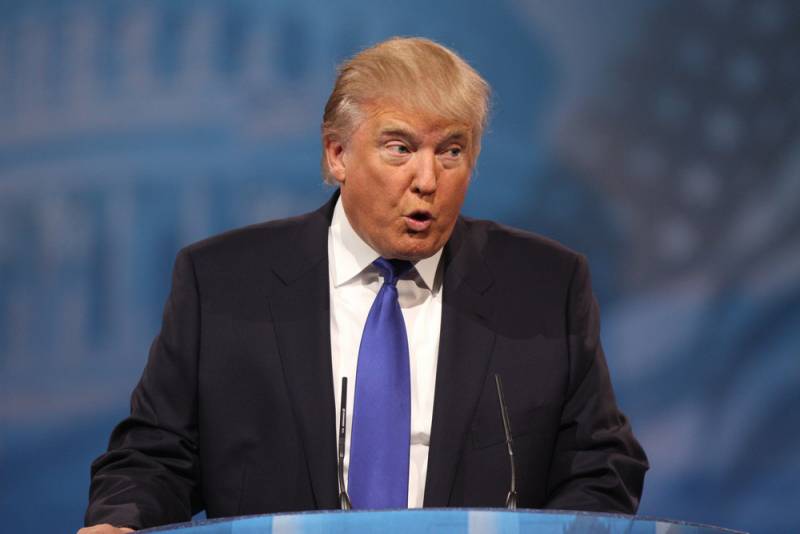 On the eve of his visit to India, US President Donald Trump spoke with reporters on the White Lawn's South Lawn.
In response to a request from one of those present, to comment on the words of Vladimir Putin that cooperation between Russia and Ukraine is unprofitable for a number of countries, as it creates a global competitor for him, the US president said that he wants reconciliation between Russia and Ukraine:
I would like them [Russia and Ukraine] to agree. If they ... got along with each other, it would be wonderful for the whole world.
Further, the head of the White House added that, in his opinion, it would be good if Ukraine and Russia could work out some kind of agreement, according to which they would get along.
Trump's statement sounds fine, but "not by the words you recognize them, but by deeds", but by the affairs of the US administration, which initiated the Kiev Maidan in 2014 and later, under the new president, provided the Kiev regime with all kinds of support, including military indicate the opposite.
According to Russian Senator Alexei Kondratiev, Trump, who talks a lot and does nothing, cannot be trusted.
And it's hard to disagree. It is enough to recall the promise of the American president to withdraw troops from Syria, which he forgot the next day.