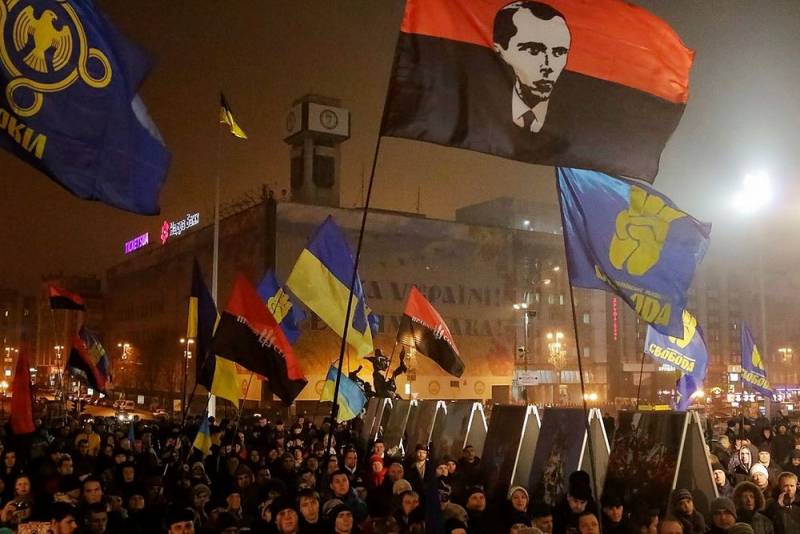 The unwillingness of the majority of Ukrainians to take rabble like Bandera and the OUN-UPA headed by it as national heroes forces Kiev to adopt appropriate state programs.
As the
FAN
, The Ministry of Culture, Youth and Sports of Ukraine (MKMS) has developed a program of "patriotic education of the younger generation of Ukrainians", during which nationalist circles will be created in educational institutions in the country.
For the implementation of the program from the budget of Ukraine 8 million hryvnias (more than 20 million rubles) have already been allocated, which is half of all funds allocated to the culture.
The situation is especially cynical that for the implementation of the program in certain regions the indicated "upbringing" will be taken from the state Pension Fund, and the main grant recipient is the "Educational Assembly" - an offshoot of the Nazi group S-14 banned in Russia.
The only thing is encouraging - by today's standards, the amount for Ukraine is quite small, and the Karasi brothers in charge of S-14 created this organization and its subsidiaries exclusively for drinking grants.
Given the greed of the grantees, there is no doubt that in fact, from the entire program of the Ministry, only portraits of Stepan Bandera will reach schools and kindergartens. And it's not of the best quality and not to all educational institutions.