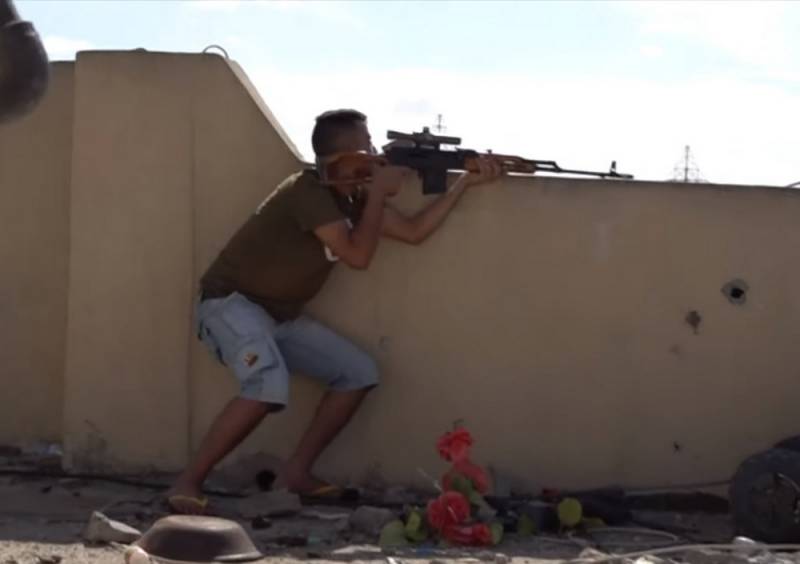 Representatives of the Libyan National Army (LNA) Marshal Haftar refute the words of Turkish President Recep Erdogan that "several of our heroes fell in the battles for Tripoli" and claim that the number of dead Turkish soldiers is much greater.
Thus, according to a 15-hour Arab news channel Ske News Arabia, citing sources in the LNA, at least 100 Turkish soldiers and about XNUMX mercenaries from Syria were killed in the battles for Tripoli.
According to sources, Turkish troops and Syrian mercenaries were transferred to Libya during the ceasefire.
Apparently, with the direct assistance of Turkey, hostilities in Libya will become more intense in the absence of any visible result for either side.
Recall that the civil war in Libya was unleashed in 2011, when the international coalition of the United States and NATO helped the rebels topple Maummar Gaddafi, who has been in power for more than forty years.
Since then, Libya has become an arena of confrontation between various groups and has turned into a smuggling center, as well as a transit point for illegal migrants from Africa to Europe.
Recall earlier we
wrote
that Erdogan said about the hundred dead "mercenaries" from the LNA and explained how carefully you need to relate to the information that both sides of the conflict provide.