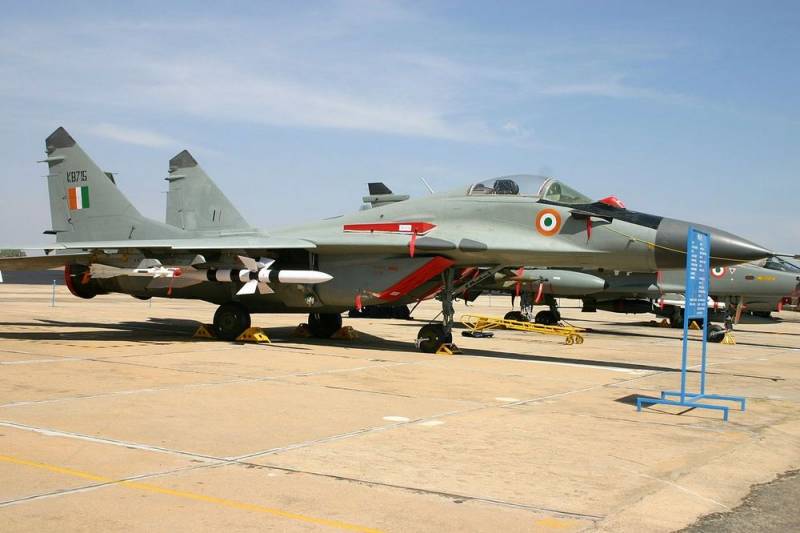 On Sunday, during a planned training flight over the western Indian state of Goa, the Indian MiG-29K combat aircraft crashed.
This is stated in a statement by a representative of the Indian Navy on a Twitter page.
As follows from the message, the fighter pilot used the catapult and remained alive. By happy coincidence, the plane crashed in a deserted place, and therefore there were no casualties and destruction.
The Indian Navy command announced the start of an investigation into the causes of today's disaster.
Indian media recall that this is the second case in the past six months: in November 2019, in the same state near the village of Verna, the same MiG-29K crashed.
According to the results of the investigation into the November catastrophe, it was found that the cause of the accident was a bird falling into the engine of the combat vehicle. Pilots took the car away from the village and then ejected.
A disaster video appeared on the network, showing that the plane came in from the sea and crashed deep into Goa.
Recall that India has the fourth largest combat fleet after the United States, Russia and China, and the Indian Navy is armed with about forty deck-based naval fighters MiG-29K and MiG-29KUB (combat training).