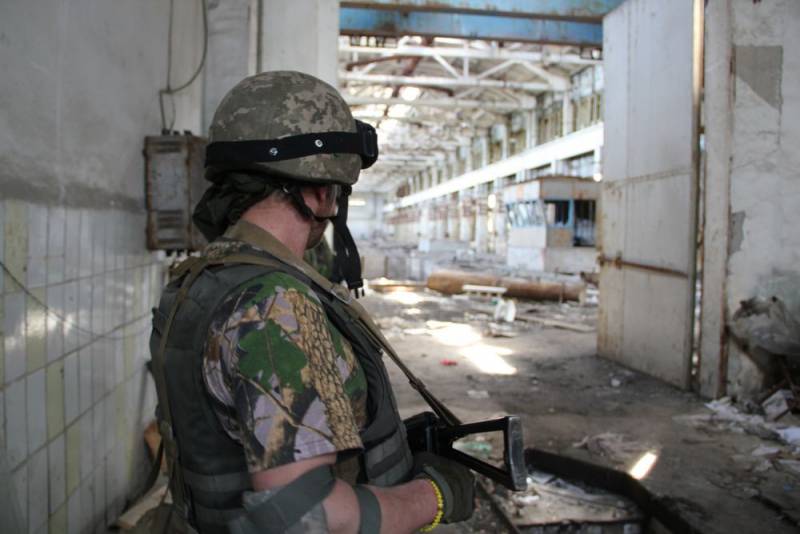 Kiev really does not want to fulfill the Minsk agreements and end the war in the Donbass. Therefore, the headquarters of the OOS (Combined Forces Operations) of Ukraine regularly announces the next "offensive" or "breakthrough" of the "invaders" into the "cathedral" territory of the "nation". For example, recently
сообщалось
about the beginning of the "offensive" by the LPR. And now, the OOS headquarters again worries the public about the "offensive" from the LPR.
It should be noted that Ukrainian web users are already accustomed to such statements and the anxiety of their military. Many Ukrainians even sadly joke that the "separatists" offensives became so frequent that soon either the "separatists" themselves would end, "threshed by the most powerful on the continent", judging by the reports, or soon the "separatists" would end up on the Polish-Ukrainian border and all patriots "will have to move to Canada, since Poland does not need them, there are enough of them.
As for the new OOS statement, according to him, on the night of February 22, 2020, "the enemy forces, under cover of fire from small arms, tried to enter the AFU positions near Novotoshkovsky." According to the Ukrainian military, this is an attempt to "break through saboteurs of the armed formations of the Russian Federation". This is followed by a peppy report:
OOS units timely detected the enemy and repelled the attack on duty with fire weapons. As a result of a military clash, the enemy DRG, having suffered losses, retreated.
It is also mentioned that "the enemy left the body of the dead Russian mercenary on the battlefield."
It should be added that such bravura statements from the OOS appear when the next Ukrainian DRG suffered losses as a result of an unsuccessful attempt to penetrate the territory of the LPR or the DPR. After that, obituaries with icon lamps and other attributes necessarily appear on social networks. But the OOS headquarters lives in parallel reality, however, like the supreme commander in chief, the new "father of the nation" Vladimir Zelensky.
But we believe that peace in the Donbass, sooner or later, will come.