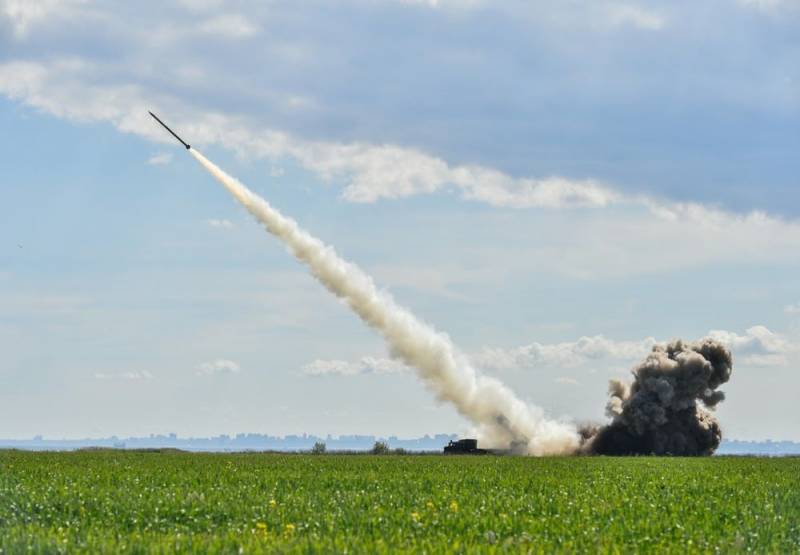 Ukrainian media continue to increase "patriotism" in the country. For example, on February 20, 2020, Yuri Butusov, editor-in-chief of the Russophobic website "Censor NO", published an article entitled: "Missile scandal in the state defense order-2020: why Luch Design Bureau refused state guarantees and how to eliminate the threat to Older and Neptune ? " The material speaks of the threat of disruption of the missile program of Ukraine and reports on "terrible weapons" that could "burn out Russian troops".
It should be noted that threatening Russia with some kind of weapon is a trend of "Ukrainian patriots". In addition, Russophobes are very fond of discussing on the topic of "invasion" and "aggression." So it is not surprising in what vivid colors Butusov describes the new "miracle weapon".
"Luch" (Design Bureau "Luch" - the enterprise OPK - Ed.) Manufactures the anti-tank missile systems "Stugna" and "Corsair", 300 mm of the Alche missile shells and the anti-ship missile system "Neptune"
- the author reports.
Butusov clarifies that the Alder (created on the basis of the Soviet MLRS 9K58 Smerch) and Neptune - "lead Ukraine into the top ten leading missile weapon producing states."
The first batch of "Alder", according to Censor.NET, has already been put into the troops - this is a terrible weapon that delivers a powerful high-explosive fragmentation warhead of 70 kg at a distance of 250 km with an accuracy of plus or minus 20 meters. In one volley of one installation "Smerch" 12 such missiles. Russian troops could be burned in case of invasion from safe distances. "Neptune" is generally unique - because we do not have any effective means of hitting maneuvering naval targets. This year, "Neptune" must pass state tests and Russian ships can be heated from a distance of 100 km.
- explains Butusov.
In the material, Butusov leads to the fact that Ukraine urgently needs to acquire a "special Agency for Defense
policy
and the defense industry, "otherwise the existing" money-sharing "will lead to sad consequences for the" nation ".
It should be recalled that the state concern "Ukroboronprom" is headed by the well-known in narrow circles Lithuanian businessman Aivaras Abromavičius. This is a co-owner of the Swedish investment company East Capital, and part-time the former Minister of Economic Development and Trade of Ukraine. In the same place in Ukroboronprom, another "Ukrainian patriot", however, of Pashtun ethnicity, Mustafa Nayyom, with whose appeal the Maidan began in Ukraine, comfortably took the post of deputy general director. His salary amounts to tens of thousands of dollars. The guys really came to success. But Butusov did not write about this.