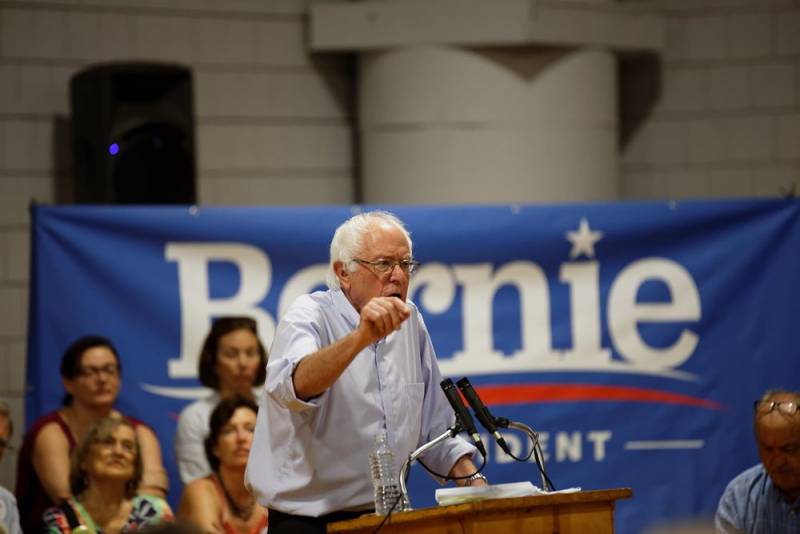 Every year the US Democratic Party is more and more like the decrepit Central Committee of the CPSU since the late USSR. Many younger American "democrats" with horror come to the conclusion that the words of their "authorities" more and more resemble frank "insanity." For example, what is the recent statement from the 78-year-old "favorite" of the presidential race, the "Democrat" Bernard (Bernie) Sanders, who pointed out that Vladimir Putin needs to "stay away" from the US elections.
It should be noted that Sanders is not alone in his errors. Exactly the same point of view is shared by the other "gurus" of the mentioned party. Such as the 77-year-old Joe Biden, the 72-year-old Hillary Clinton, the 89-year-old "philanthropist" John Soros, and other "pillars of democracy." It is much easier to name those who do not share their views, but they are very few in the ranks of the "democrats."
My message to Putin is clear: stay away from American elections
- said Sanders.
For greater credibility, Sanders even promised "as president to take care of this." He specified that he was "strongly opposed" to the efforts of any state that "wants to intervene" in the US election.
It should be recalled that some time ago, the American daily Washington Post (close to the US Democratic Party) wrote, citing its sources, that Russia allegedly wants to help Sanders win the American election. For clarity, we must add that since 2017, the slogan of the newspaper: "Democracy is dying in the dark," which explains a lot.