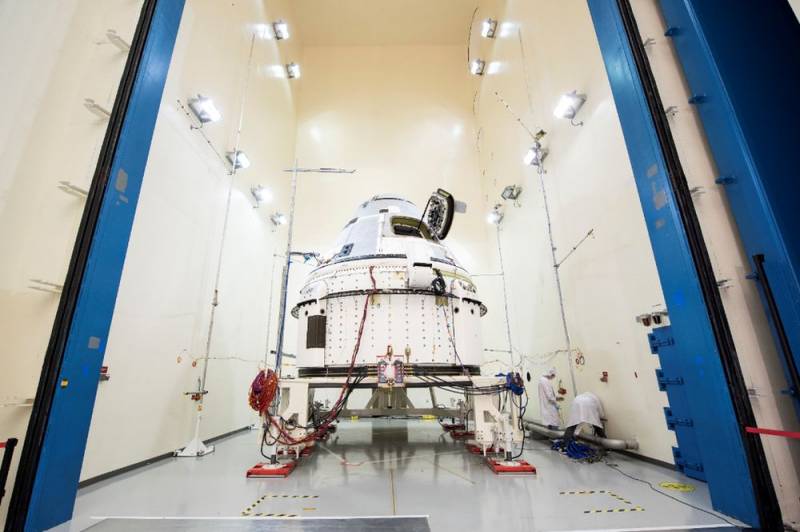 The US giant Boeing Corporation has been developing (by order of NASA, NASA) its partially reusable manned transport spacecraft (TPK) Boeing CST-100 Starliner (Crew Space Transportation) since 2014. And it turned out that the Americans, it turns out, use the Russian power converter in the aforementioned PTKK.
It should be noted that the international community was informed about this by the American corporation itself. Moreover, on February 21, 2020, the head of Roscosmos state corporation Dmitry Rogozin said that he himself was surprised to learn about this unit, manufactured by a private Russian company in Voronezh by order of the Americans.
Starliner uses a power conversion unit supplied by Orbita CJSC in Voronezh ... It allows Starliner to receive power from the ISS when it is docked to it
- Explains the space division of Boeing in its Twitter account.
From the space division of the corporation, it was clarified that the indicated converter has been used on the ISS for 20 years. The Americans chose him because of reliability. True, the developers had to reduce its mass for operation on Starliner.
It should be recalled that the first Starliner unmanned flight, recognized as partially successful, took place in December 2019. Then, for technical reasons, the docking with the ISS was canceled. After that, in January 2020, Boeing reported that NASA was analyzing the feasibility of a re-unmanned Starliner flight, for which $ 410 million was already pledged. Moreover, the mission itself (with crew or in unmanned execution) should take place in the first quarter of 2020. That is, NASA is now assessing the risks of whether it is worth making an unmanned flight or you can immediately try to send the crew to the ISS.
It should be added that in addition to Boeing Corporation, SpaceX, which has its own Crew Dragon, is also developing a reusable manned transport system. In March 2019, Crew Dragon made the first test unmanned flight on the ISS. So there is a high probability that after the next unmanned or manned flight, both PTKK (Crew Dragon and Starliner) will be certified by NASA. After that, by the end of 2020 - the beginning of 2021, the Americans will no longer be dependent on Russia in the matter of delivering astronauts to the ISS, since they will immediately have two of their PTKK competing with each other.