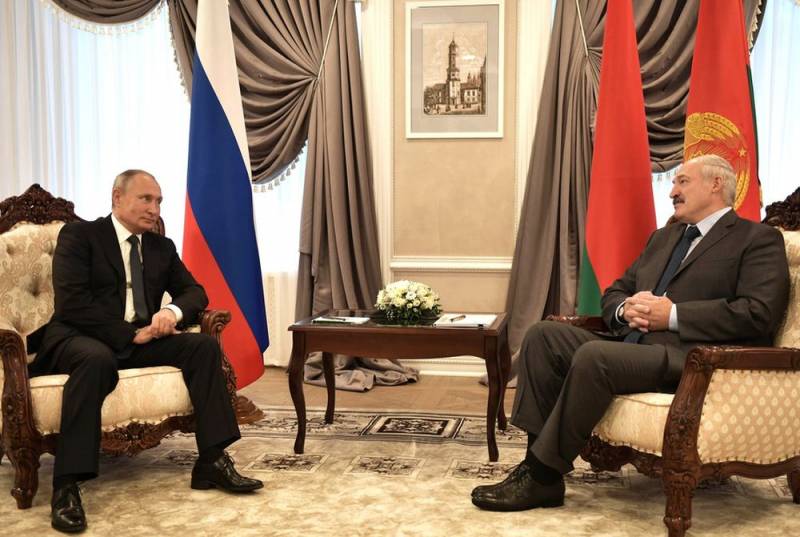 February 21, 2020, President of Belarus Alexander Lukashenko
рассказал
that Moscow made an "unexpected offer" to Minsk for oil. On the same day, spokesman for the Russian leader Dmitry Peskov commented on the words of the Belarusian president.
According to Peskov, Moscow and Minsk continue to work on resolving the issue of supplies of Russian oil to Belarus. At the same time, the details of the talks between the heads of state, Peskov refused to divulge, only specifying that "each side makes its own calculation." That is, Peskov confirmed the fact of negotiations, without going into details of the mentioned telephone conversation.
Deliveries are made not by the Russian state, but by Russian oil companies
- stressed Peskov.
Peskov added that during the conversation, Putin and Lukashenko discussed different issues, including the issue of oil supplies and its price. In addition, Peskov confirmed that on February 20, 2020, the deputy head of the Russian presidential administration Dmitry Kozak held a meeting at which he found out "the position of oil companies regarding the prices at which they want to sell their oil to Belarusian comrades." At the same time, the opinions of the "oil industry" regarding prices, discounts and other things were very different.
Naturally, there can be no talk of someone imposing some unfavorable conditions on these companies that would not correspond to both Russian and international pricing conditions.
- noted Peskov.
The work will continue, indeed, an order was given to the Government of Belarus to continue contacts with both our companies and representatives of the Russian side
- said Sands.
At the same time, Peskov pointed out that so far we are not talking about compensations from the Russian budget to oil companies if they supply raw materials to Belarus at a reduced price.
It should be recalled that, according to Lukashenko, the "unexpected proposal" of the Russian counterpart is to compensate Minsk for $ 300 million.