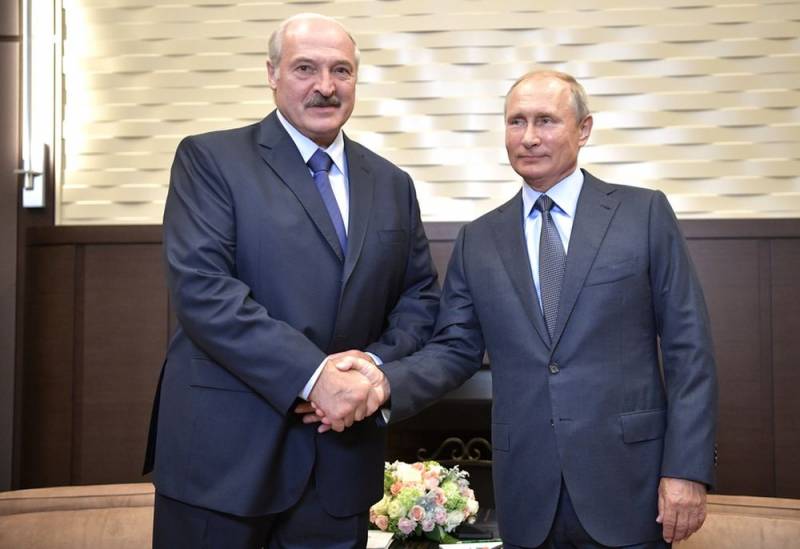 On February 21, 2020, President of Belarus Alexander Lukashenko, at a meeting with the Governor of the Arkhangelsk Region of Russia Igor Orlov, spoke about a telephone conversation with Russian leader Vladimir Putin. According to Lukashenko, Moscow made an "unexpected offer" to Minsk for oil.
Lukashenko explained that he was late for a meeting because Putin called him and they discussed the supply of raw materials. At the same time, Putin proposed to compensate Minsk for losses due to the tax maneuver.
I apologize for being late. The President of Russia called (you know that we sometimes have disputes on certain issues). He proposed that we think about it, including oil supplies to Belarus. Of course, we are now (this was an unexpected offer) trying to calculate it. But that probably doesn't matter. Because the goods are Russian. Russia may sell it at fair prices, may sell not at fair prices. Because a monopolist. We did not receive oil from anyone else. The same for gas
- said Lukashenko.
If we received 1 billion dollars from the duty last year, let's say, and this year we'll get 700 million from the reduction of this duty (which is constantly decreasing). He said: we compensate 300 million dollars
- added Lukashenko.
It should be recalled that on February 20, 2020, the Belarusian state concern Belneftekhim informed the public that Belarus had bought 160 thousand tons of Russian oil through traders without any premium (we are talking about a premium to the cost of raw materials in the amount of $ 5 - $ 15 per ton paid to oil companies). It is also specified that this oil should be delivered to Belarus in March 2020 from the port of Klaipeda (Lithuania), where it will be brought on two tankers.
Russian oil, but they were taken from traders without a premium. Take into account the short delivery time. Cost is a trade secret. The volume of 160 thousand tons
- reported from the press service of Belneftekhim.
At the same time, Belneftekhim pointedly but unprovenly specified that "the Russian resource owner on this supply could earn more even without a bonus." By the way, Lithuanian Railways expects the unloading of tankers between March 3-4 and March 13-15. However, no one reports how much this oil will cost for Belarus in the end (shipping by sea, loading and unloading, transportation by rail). Therefore, it is not surprising that its value was called a "trade secret." After all, if oil was at a price lower than that offered with a premium, then Belneftekhim would be told about this. By the way, on February 21, 2020, Belneftekhim proposed Gazprom Neft tolling scheme.